Alia Bhatt will be brightest star: Preity Zinta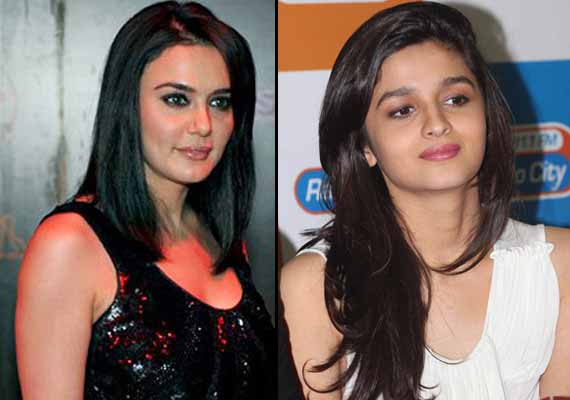 Actress Preity Zinta, who has watched "Highway ", believes Alia Bhatt, who played her younger version in 1999 film "Sangharsh", will go a long way in filmdom.
"I still remember seeing Alia as a little cutie on the sets of 'Sangharsh' playing mini me. This one will be the brightest star forever," Preity posted on Twitter.
About "Highway", Preity said: "Must watch 'Highway' for Randeep Hooda's and Alia Bhatt's spectacular
performances! Definitely Imtiaz's best and most honest film. Don't miss it folks."
Inputs by IANS