Nawazuddin Siddiqui affected by self created CONTROVERSIES?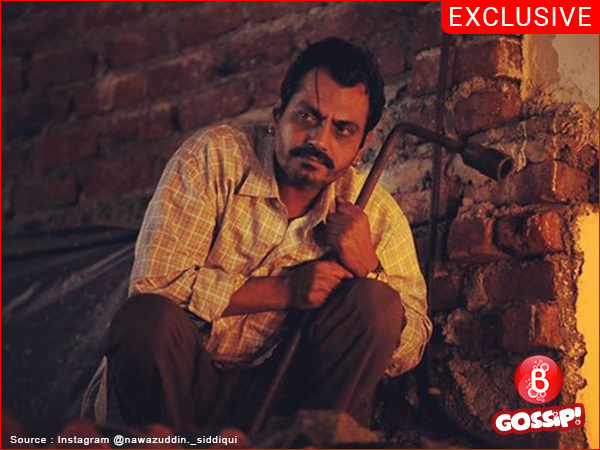 Nawazuddin Siddiqui is a man who has always been in news since his big break in 'Gangs of Wasseypur' which released in 2012. And since then, there has been no looking back for the man who has been associated with the likes of Shah Rukh Khan, Salman Khan and Aamir Khan in 'Raees', 'Bajrangi Bhaijaan' and 'Talaash' respectively. But of late, the actor is in the news post the release of his controversial biography 'An Ordinary Life' which Nawaz had to withdraw post his ex-girlfriends Niharika Singh and Sunita Rajwar, who objected on the book's release. Latter even filed a legal notice against him and demanded a compensation of two Crores.
Nawazuddin even took to social media to apologise and shared the news of withdrawing the book.
Going by the latest developments, the controversy has affected Nawazuddin Siddiqui very much on a personal and professional level. And now, we have exclusively got to know that filmmakers who earlier used to que up to have Nawaz in their film are now avoiding having him on board. Currently, no new film is being offered to the 'Munna Michael' star. Adding to his woes the brands who have associated themselves with Nawaz are now thinking over renewing their contract with him and most of them are not in favour of continuing as they feel Nawaz's association is bringing negative publicity.
Because of all the hullabaloo, Nawaz has been avoiding media. He has even skipped media interactions for his upcoming movie 'Monsoon Shootout' which was digitally launched by our Desi Girl Priyanka Chopra from New York. (Also Read: Monsoon Shootout: Priyanka digitally launches Nawazuddin-starrer trailer from NY )
Well, we hope Nawazuddin will deal with all the controversies and will try to come out clean.
On work front, Nawazuddin is currently shooting for Sacred Games and recently wrapped shooting for Ritesh Batra's 'Photographer'. Going by the latest reports, Nawaz will be seen opposite Hrithik Roshan in hit fourth installment of hit 'Krish' franchise.