Bollywood choreographer Saroj Khan undergoing dialysis at the hospital?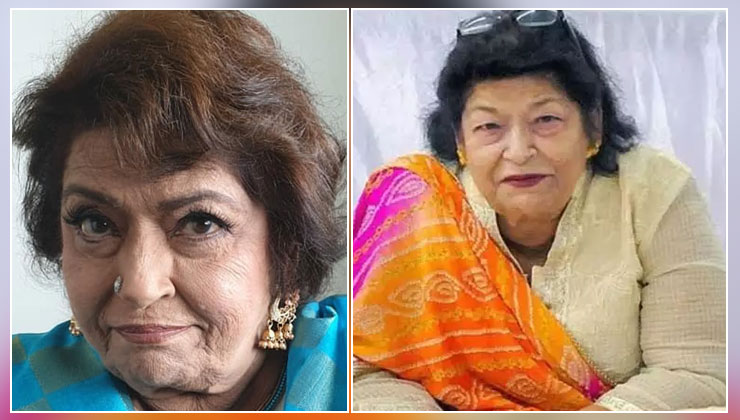 Image Source - Instagram
Bollywood's ace choreographer Saroj Khan was rushed to the hospital yesterday. She was reportedly complaining of breathing issues. Also, according to reports, Saroj Khan was admitted to Guru Nanak Hospital in Bandra on Saturday, that is, June 20. She was tested negative for Covid-19. But, now new reports state that Saroj is undergoing dialysis at the hospital.
According to a report by Times of India, Saroj is undergoing dialysis at the hospital. The report also states that she will be discharged soon. Earlier, a source had revealed, "A few days ago, she was rushed to the hospital after she complained of breathing issues. We were worried, but thankfully it's not COVID-19. She is feeling better now, and is likely to be discharged tomorrow."
The news of Saroj Khan's hospitalization and the current state of panic in Bollywood have left netizens worried.
BIG REQUEST to all please PRAY for the LEGENDARY DANCE DIVA #SarojKhan ji as she's currently in hospital!
FORGET PAST & even @BeingSalmanKhan did and SUPPORTS her👌👌👌
She's the MAGIC behind #Sridevi & #MadhuriDixit ❤
We can't take one more big loss… pic.twitter.com/5VVHY4J1Kd

— Dilip Kumar Fan Club (@Amirmurt) June 23, 2020
Pls pls plssss god…no more…It gives me goosebumps whoever even goes to the hospital…
I hope she recovers soon…
God please be with her….
Pray for her speedy recovery guyzz…🙏😭#SarojKhan pic.twitter.com/J3frklNPmA

— Sheen F (@Sheen_sunshine) June 23, 2020
#SarojKhan ma'am.. Get well soon, with much more strength than before.🙏❤️💐 pic.twitter.com/B6APCqqAKa

— Arush sharma (@Aarushbhardwaj0) June 23, 2020
#sarojkhan i pray for your recovery
And dont want to hear any bad news now
🙏🙏🙏 pic.twitter.com/OkwTqpmU9V

— darshii❤ (@DarshinaS) June 24, 2020
It has been a hard blow after the twin deaths of Rishi Kapoor and Irrfan Khan, also Sushant Singh Rajput's death has created a dark atmosphere in the nation and the industry. Everyone is in a state of frenzy and is only wishing for people's well being.
Talking about Saroj Khan, she has choreographed some amazing chartbusters in Bollywood. We hope for a speedy recovery for Saroj Khan and hope she returns home soon after healing completely.
Till then you guys stay tuned to this space for more updates, news and gossip about Bollywood.
Also Read: Choreographer Saroj Khan rushed to the hospital due to breathing issues