Ankita Lokhande REVEALS ex-boyfriend Sushant Singh Rajput's views on 'suicide'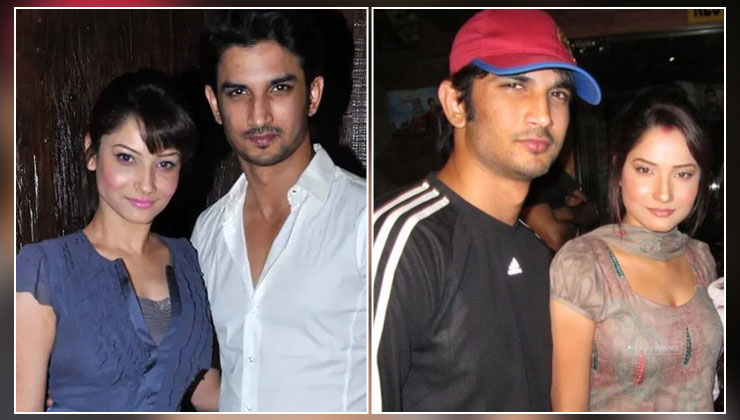 Image Source - Instagram
Sushant Singh Rajput passed away on 14th June 2020 and since then the reason behind his suicide is being investigated. The Mumbai Police has interrogated more than 30 people in this case. Sushant's family has also filed an FIR against Rhea Chakraborty for abetment of suicide.
Amidst this, Sushant's ex-girlfriend Ankita Lokhande opened up about the conversation she once had with Sushant about suicide. Here's what he had said.
In an interview with Aaj Tak, talking about Sushant's death, Ankita said, "I don't know where this depression talk came from but I can't believe this can happen. He was a strong man. Ek din hum kisike suicide ke baare mein baat kar rahe they, he told me agar mere dimag mein aise khayal aye toh main 15 minutes mein khud ko thik kar lunga. Suicide bohot galat cheez hai woh kehta tha (One day we were talking about suicide. He told me, if he ever has such thoughts, he will clear his head in 15 minutes. He believed suicide is a terrible thing to do)."
Ankita also opened up that Sushant is not the kind of guy as he is being portrayed now. "Sushant was not the guy who could commit suicide. We have seen worse situations when we were together. He was a happy-go-lucky guy. How much ever I know him, he wasn't a depressed guy. I have not seen a person like Sushant, a guy who used to write his own dreams, he had a diary… He had his 5-year plan — what he wants to do, how he will look, etc. And exactly after 5 years, he had fulfilled them. And when things like 'depression' are used after his name… it is heartbreaking. He might be upset, anxious, yes, but depression is a big word. Calling someone 'bipolar' is a big thing," she had said in her interview with Republic TV.
Stay tuned to this space for more updates, news and gossip.
Also Read: Sushant Singh Rajput Suicide Case: Rhea Chakraborty's transfer plea to be heard by the SC on THIS date