49 celebs including Anurag Kashyap, Konkona Sensharma send PM Modi an open letter on mob lynching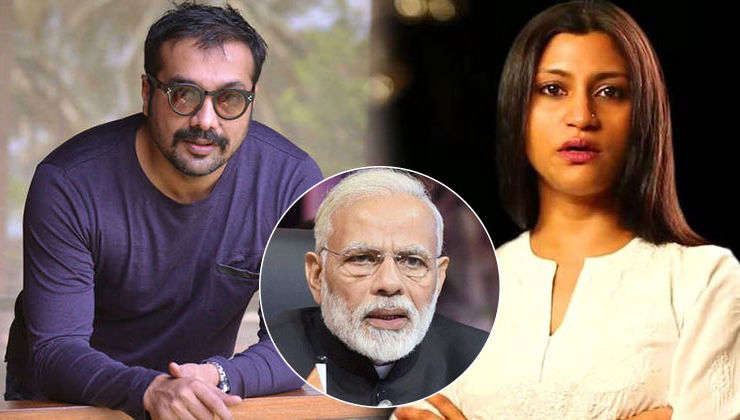 Image Source - Instagram
Social activists and artistes like Adoor Gopalakrishnan, Mani Ratnam, Anurag Kashyap, Binayak Sen, Soumitro Chatterjee, Aparna Sen, Konkana Sensharma,  Shyam Benegal and Shubha Mudgal among others wrote an open letter to Prime Minister Narendra Modi that expresses concern over the lynching of Muslims, Dalits, and other minorities.
A total of 49 celebrities have signed the letter expressing regret that 'Jai Shree Ram' has become a war cry today. The artistes have written about the growing cases of lynching in the letter saying, "The lynching of Muslims, Dalits and other minorities must be stopped immediately. We were shocked to learn from the NCRB (National Crime Records Bureau) reports that there have been no less than 840 instances of atrocities against Dalits in the year 2016, and a definite decline in the percentage of convictions."
The celebrities went on to say that while Prime Minister Modi has criticized lynching cases in Parliament, merely that is "not enough".
Here are the screenshots of the letter.
Image Source - ANI
Image Source - ANI
Image Source - ANI
Image Source - ANI
They also demanded non-bailable, exemplary punishment for those found guilty of the crime as the letter read, "What action has actually been taken against the perpetrators? We strongly feel that such offences should be declared non-bailable, and that exemplary punishment should be meted out swiftly and surely. If life imprisonment without parole can be the sentence in cases of murder, why not for lynching, which are even more heinous? No citizen should have to live in fear in his/her own country."
Also Read : 'Bachchan Pandey': Akshay Kumar's rowdy south Indian persona will win your hearts