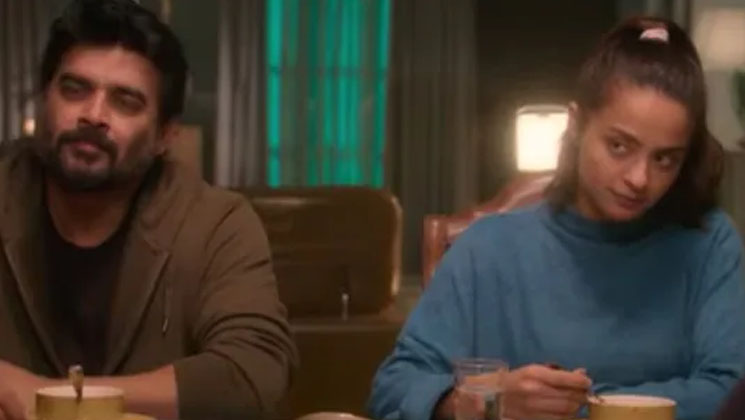 On Tuesday, Netflix shared the official trailer for their upcoming series, 'Decoupled' which features R Madhavan and Suvreen Chawla in the lead roles. The duo is seen trying to juggle through their marriage.
In 'Decoupled,' Madhavan essays the role of an outspoken pulp fiction writer Arya while Suvreen stars as his corporate suit CEO wife Shruti.
In the trailer, Madhavan as Arya and Chawla as Shruti decide to part their ways, however, they chose to stay in the marriage even after getting a divorce for the sake of their daughter. It introduces their characters fighting about their relationship. The pair constantly juggle the question of should they or shouldn't be together.
Watch trailer:
Talking about 'Decoupled', in an official statement, creator Manu Joseph Mehta stated: "Decoupled is about a guy who can see in any situation what others are trained to ignore. Naturally, it gets him into trouble wherever he goes, and this sort of objectivity is not healthy for a man in a marriage. One of our goals was to keep it all real. The thing about comedy is that if it is not real it is not funny, and what is difficult about comedy is that every component in a scene has to fire for it to work."
View this post on Instagram
Produced by Bombay Fables and Andolan Films, created by Manu Joseph, and directed by Hardik Mehta. Apart from Suvreen and Madhavan, Apara Mehta and Akash Khurana are in supporting roles.
The Netflix series is set to stream on December 17.
ALSO READ:  From Fabulous Lives to Delhi Crime Season 2- Netflix India announces web series slate for 2021