Is Aamir Khan hinting on Amitabh Bachchan's presence in 'Thug'?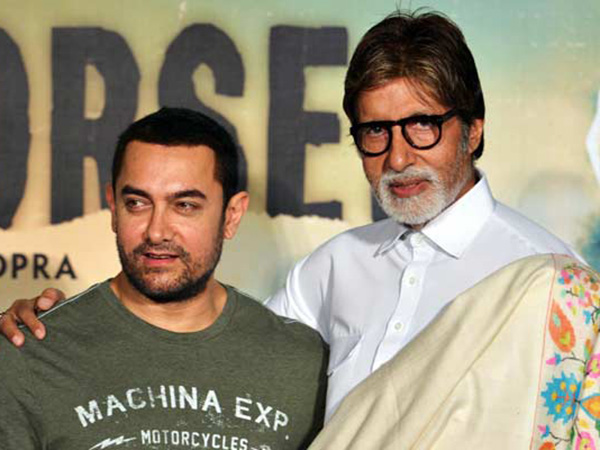 There are many speculations floating around Yash Raj Films' next project titled 'Thug', which may see coming together of Bollywood's megastar Amitabh Bachchan and Mr. Perfectionist Aamir Khan for the first time. As there are no official confirmations done by the makers, Aamir Khan perhaps gave a slight hint about it. Recently, at an event to spread awareness about surrogacy, Aamir Khan said it is too early to comment on the project but further also shared his desire to work with the legendary star.
Talking about it to the reporters at this event, Aamir said, "Mr Bachchan is someone I am a huge fan of. I grew up watching his films. I love him, respect him in every way. I have learnt so much from him. If I get the opportunity to work with him, that would be my dream come true. I hope it happens. But when it does happen, you all will get to know."
We wonder, is this really means that there would be a possibility of these two powerhouse performers coming together? The mystery is still roaming around.
Reportedly, 'Thug' will be helmed by Vijay Krishna Acharya who has worked with Aamir in 'Dhoom 3' previously and Deepika Padukone might sign on this project opposite Aamir, making this their first film together.
Watch the video below to know more about it,
Let's wait for more updates on this.