Katrina Kaif on Salman Khan's banter: I am not a silent lamb and give it back when I have to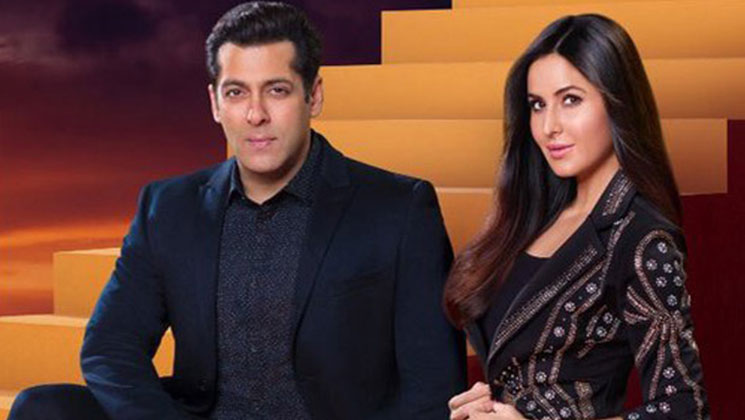 Bollywood actress Katrina Kaif is a very level-headed individual and likes to stay in the present. The 'Boom' actress is temperamentally very strong and doesn't get too carried away with either success or failure. Now, Kat is currently busy promoting her next venture 'Bharat'.
Katrina and Salman Khan have done quite a few films together in the past and share a great camaraderie. Now, Salman is known for pulling the leg of his co-stars and is a very jovial character. The 'Ek Tha Tiger' actress revealed that while Salman is like that with everyone, she isn't one who takes it as a silent lamb. In fact, every now and then, she gives it back to him.
Katrina Kaif said, "He pulls everyone's leg. It's his personality which makes everyone feel comfortable. Everyone smiles around him." But she also reiterated, "I'm not a silent lamb. I give it back when I have to."
The two certainly enjoy each other's company and have been friends for a very long period of time. The diva also got quite nostalgic and said, "I remember the first film I did with Salman was 'Maine Pyaar Kyun Kiya' and that was my third film as an actor. I was new and trying to find my feet. There were also a few days on 'Partner' with Salman and Govinda who are the kings of improvisation. I was like, 'Oh My Goodness'. You feel out of your depth there. So now, with 'Bharat', there is so much for me as a person. Salman was already Salman when we did our first film. For him, he doesn't have the same feedback. When I came on 'Bharat', I came as a different person because the experience is the best teacher."
Coming back to 'Bharat', it is being directed by Ali Abbas Zafar. This magnum opus is releasing on June 5, 2019.
Stay tuned to Bollywood Bubble for all the latest news and updates.
Also Read: Katrina Kaif's new look from 'Bharat' will come as a huge surprise – watch video