Neena Gupta recalls how Subhash Ghai had demanded her to wear 'padded bra' in Choli Ke Peeche song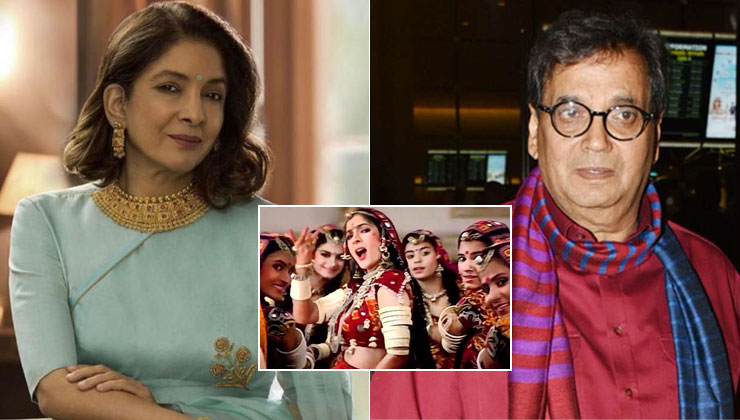 Image Source - Instagram
Being a woman, making your way into a male-dominated industry is never easy. National award-winning actress Neena Gupta has been through several ups and downs in her personal as well as professional life. The Badhaai Ho actress recently launched her autobiography titled Sach Kahun Toh, in which she has shared some of her most difficult life experiences.
Obviously, the book also chronicles her journey in the industry and features some of the most embarrassing incidents from her acting career. One such incident is where the actress recalled how during the shooting of the hit song Choli Ke Peeche from Khal Nayak, she felt extremely embarrassed when director Subhash Ghai demanded her to wear a padded bra. Read on to know the details.
In an excerpt from Neena's book shared by Zoom, the actress recalled that when she heard had heard the song Choli Ke Peeche, she found it very catchy. "But when Subhash Ghai told me what my role would be, I wasn't so keen anymore. I liked the fact that my part was sung by my friend Ila Arun, with whom I had acted in many films. But I couldn't do it," the excerpt read.
View this post on Instagram
Further recalling how Subhash Ghai reacted when she wore the tribal Gujarati outfit, the Sardar Ka Grandson actress wrote, "They put me in a tribal Gujarati outfit and sent me to Subhash Ghai for approval. 'No! No! No! No!' he shouted. 'Kuch bharo.' I was so embarrassed. In my opinion, he was referring to my choli and stating that it needed to be filled. It wasn't anything personal, I knew. He had visualised something . . . bigger for the rendition. I didn't shoot that day. But the next day I was presented to him in a different outfit, with a bra that was heavily padded, and he seemed satisfied. Subhash Ghai was very particular about what he wanted, which was why he was such a good director."
Helmed by Subhash Ghai, Khal Nayak featured Madhuri Dixit, Sanjay Dutt and Jackie Shroff. The film released in 1993 and the song Choli Ke Peeche went on to become a huge hit.
Despite being a National award-winning actress, Neena Gupta has faced a lot of hurdles when it came to bagging film offers. In her autobiography, the actress has penned in detail all the difficulties that she went through in her acting career.
Also Read: When David Dhawan shouted at Neena Gupta for asking a line as a beggar in Eena Meena Deeka