Neena Gupta: Don't get involved with married men, I have done this before and I have suffered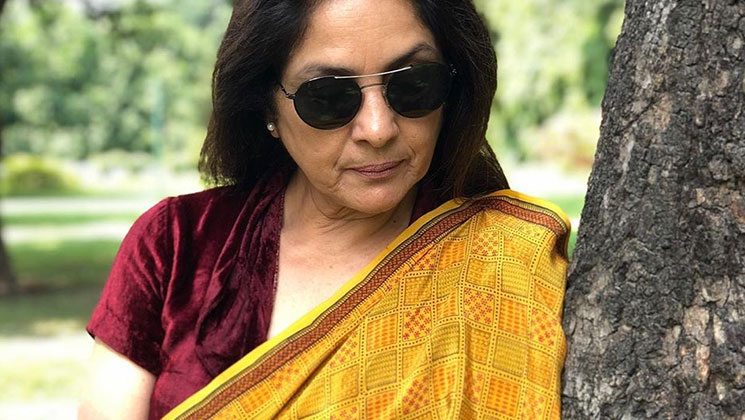 Image Source - Instagram
We all are in love with the way Neena Gupta is selecting content-driven films in the second inning of her career. The veteran actress is quite active on social media and she recently shared a very valuable lesson with her fans and followers. The 'Badhaai Ho' actress sharing her life experiences, urged her fans to never get involved with married men.
Apart from enthralling the audience with her on-screen appearances, Neena Gupta keeps them treating with her stunning pictures and occasional pearls of wisdom through her social media handle. The actress posted a video alongside the caption, "Sach Kahun Toh"
In the video, Gupta starts off by sharing, "These are some dialogues which you all must have heard." Then she continues, "He told you that he doesn't like his wife, they aren't getting along for a long time. You fall in love with him, he is a married guy. Then you say 'why don't you separate'. But they say 'no, no there are kids, I don't feel like, let's see what happens, maybe someday'. So you start meeting secretly and go on holidays, but he finds it tough as he has to lie about it. Then you say that you want to do a night stay as well and then you go to a hotel and spend time together. Then you want to spend more nights together and ultimately you want to marry him. You push him to divorce his wife but he says 'wait for some time, I am working on it, it's not so easy, there is property, there are bank accounts involved etc'. Now you are getting panicky, frustrated and you don't know what to do. You eventually think about leaving him as you don't want to get into so many complications. He says FO to you. Then what do you do?"
She signs off by saying, "Do not get involved in all this, do not fall in love with a married man. I have done this before, I have suffered. That's why I am telling my friends, you all, try not to do it."
In the 80s, Neena was in a relationship with former West Indies cricketer Vivian Richards. The couple welcomed a daughter Masaba Gupta in 1989. Neena later married chartered accountant Vivek Mehra.
The actress was last seen in 'Shubh Mangal Zyada Saavdhan'. She will be next seen in '83.
Also Read: Neena Gupta credits THIS person for helping her raise daughter Masaba as a single mom