Neha Dhupia enjoys 'twosday' in Mauritius ahead of her first wedding anniversary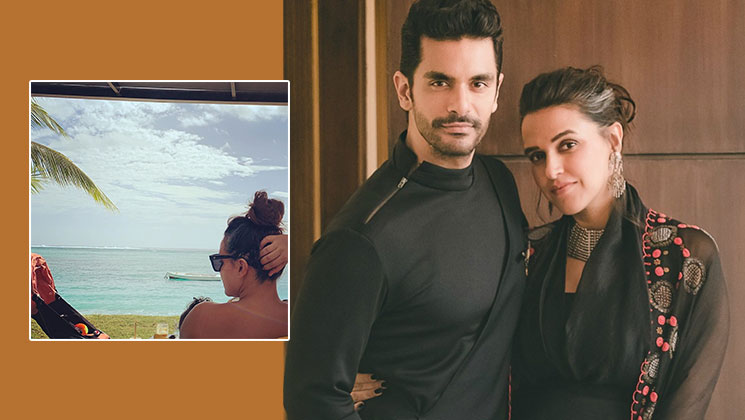 Image Source - Instagram
Love is a beautiful feeling and it is being said that when you are in love, everything is marvelous. Actress Neha Dhupia, over the last 3-4 years, has come a long way in her career as well as life. Neha is a staunch feminist, opinionated and chat show host. But, above all, she is a dutiful wife and a caring mother.
Now, Neha Dhupia took to her Instagram account and shared a gorgeous and breathtaking pic. And the diva also wrote a quirky caption which reads, "Happy #twosday … @beachcomber_hotels #dinarobinbeachcomber #beachcomberexperience … #mauritius @angadbedi"
Check out the pic here:
Neha Dhupia and Angad Bedi are ringing in their wedding anniversary in the beautiful settings of Mauritius. Neha and Angad tied the knot on May 10, 2018. The couple are holidaying in Mauritius and soaking in all the fun. The lovebirds are celebrating their love with Baby Mehr and this is what happy families are all about, don't you agree?
Neha Dhupia, earlier in an interaction with Mid-day, had talked about her plans for the first wedding anniversary and said, "It's a tough flight for a little baby, but we are going to do it. It's Mehr's first trip abroad. The first time I ever travelled out of the country was Mauritius, and it is the same with my daughter. We had her passport made when she was a month-and-a-half old, and her photograph saw her all swaddled up in clothes."
We wish Neha Dhupia and Angad Bedi lifetime of happiness and abundance of joy.
Stay tuned to Bollywood Bubble for all the latest news and updates.
Also Read: Neha Dhupia shares the cutest picture of Angad Bedi holding daughter Mehr