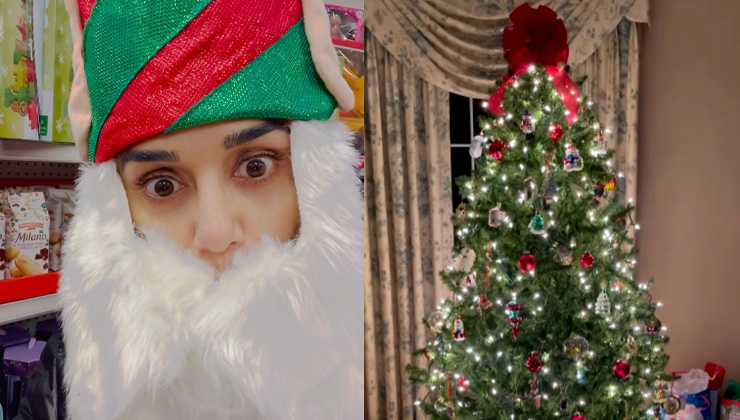 Preity Zinta is one of the most active celebrities on social media. On Wednesday, Preity Zinta took to Instagram and shared a video as she gave a glimpse of her Christmas preparation ahead of the special day. The actress gave a sneak peek of her Christmas tree. Preity dressed up as Santa Claus and was all smiles. She also penned a note as she shared her excitement for Christmas.
Preity shared the video and wrote, "There is always something special about Christmas… The end of the year, the excitement of setting up the Christmas tree and the curiosity about the wrapped gifts, family coming together & the wait for snow. This year has flown by and before the new year begins I wanted to take the opportunity to wish you all Happy holidays filled with love, light, and togetherness…. #happyholidays #Ting."
View this post on Instagram
Reacting to the post, a fan commented, "Christmas happy vibes." Another one commented, "Happy Christmas celebration my dear sis."
Earlier this month, Preity visited India. The actress had shared a video as she visited Siddhivinayak temple. The actress had captioned her post, "Back in Mumbai… Back at Siddhivinayak temple… Wow! It was amazing to be able to attend the aarti there & feel rejuvenated after a brutal flight. A big thank you to everyone at the temple for making us having such amazing darshan… दिल और आत्मा दोनों को शांति मिल गई #ting."
Preity is one of the most loved actors of Bollywood. She made her acting debut in Dil Se and later went on to star in films like Chori Chori Chupke Chupke, Dil Chahta Hai, Dil Hai Tumhaara, Armaan, and Ishkq in Paris among others.
View this post on Instagram
Also Read: Preity Zinta relishes mouth-watering Indian food as she spends time in Delhi-PICS