It's Official: Salman Khan and Alia Bhatt starrer 'Inshallah' to release in Eid 2020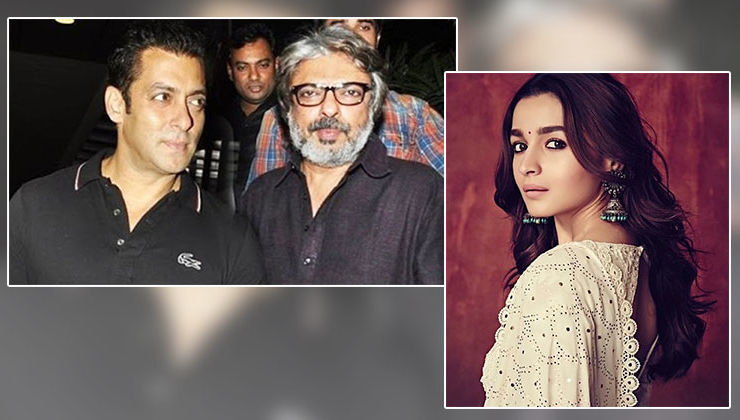 Image Source - Twitter
In Bollywood, all the actors vie to release their films on public holidays. While Mr. Perfectionsit Aamir Khan prefers releasing his films during the Christmas season, Bhaijaan Salman Khan has Eid booked for his films. This year, Salman gave his fans special Eidi in the form of his latest release 'Bharat'. And now, he has already booked next years' Eid for his upcoming film 'Inshallah'.
Directed by Sanjay Leela Bhansali, 'Inshallah' will star Alia Bhatt opposite Salman. Today finally, the release date of this highly anticipated film was unveiled.
Taking to Twitter, film critic and trade analyst Taran Adarsh revealed that 'Inshallah' will hit the marquee on Eid 2020. You can check his post below:
IT'S OFFICIAL… Salman Khan and Sanjay Leela Bhansali… #Inshallah release date finalized: #Eid 2020… SLB teams up with Salman after a long gap… #Inshallah stars Salman and Alia Bhatt. #Eid2020

— taran adarsh (@taran_adarsh) June 6, 2019
With 'Inshallah', Salman will be reuniting with Bhansali for a full-fledged feature film after almost two decades. Also, this is the first time when we will see Salman romance Alia Bhatt.
Earlier, talking about working with Alia, Salman told Pinkvilla, "Alia and I will really look good together. It is a lovely love story, it has got all hearts, it is fun, it is set in today's times."
Alia too is excited to work with both Bhansali and Salman for the first time in her career.
Many questioned the pairing of Salman with Alia, who is more than two decades younger than the superstar. However, the actress (in one of her interviews) clarified that the film's storyline justifies the age-difference between her and Salman.
Reportedly in 'Inshallah', Salman will be playing a 40-year-old businessman. Whereas Alia will be playing a 20 something aspiring actress who falls for Salman.
Now that the film's release date is finalised, we are looking forward to seeing the on-screen chemistry of this unusual pairing.
Also Read:  'Inshallah': Salman Khan speaks up on his on-screen chemistry with Alia Bhatt