Watch: When Zaheer Iqbal was SLAPPED by a little girl during 'Notebook' shoot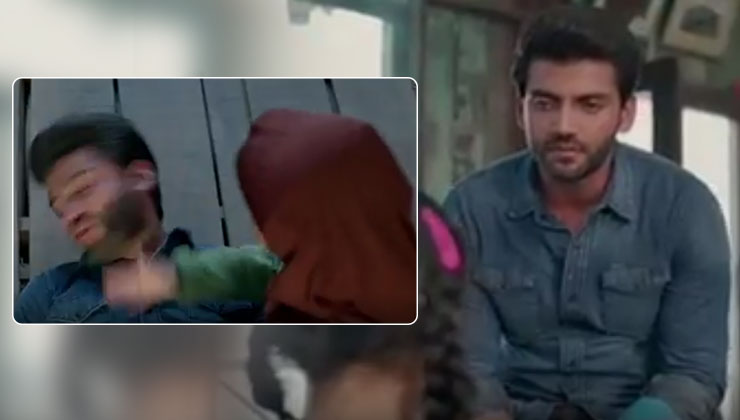 Image Source - YouTube
Nitin Kakkar's 'Notebook' has unfolded the endearing chemistry between Zaheer Iqbal and the little kids perfectly. But did you know, one of the little girls slapped Zaheer during the shoot of the film? Yes, the makers have released a dialogue promo which shows this quite evidently.
The video is filled with funny moments from the film between Zaheer and the little kids. In one of the scenes Zaheer is assumedly bitten by a snake, and he asks the kids to not let him fall asleep. He even goes on to ask them to slap him. So a little girl sitting beside him does exactly that, and Zaheer seems quite shocked after that. He wasn't expecting such a tight hard blow on his face. Check out the video right here:
Promising an ear to ear smile, the captivating video invokes love for kids all over again owing to the innocence and sweetness of the young artists.
Earlier, the makers have shared a video giving glimpses of the making of the 'Bumro' song which is a visual treat with the adorable innocence and playful equation between Zaheer Iqbal and the kids.
'Notebook' has been shot in the exquisite valleys of Kashmir bringing the authentic love story of two lovers Firdaus and Kabir, along with a strong support cast with the child artistes, who play a vital role on the story. 'Notebook' takes the audience on a romantic journey back in time against the backdrop of Kashmir, raising the question, can you fall in love with someone you never met?
Helmed by Nitin Kakkar, 'Notebook' is presented by Salman Khan Films and is all set to hit screens on March 29.
Also Read: Salman Khan's 'Notebook' encapsulates the picturesque beauty of Kashmir – view pics