'Rangoon' fails to spread magic, has an extremely dull weekend at the box office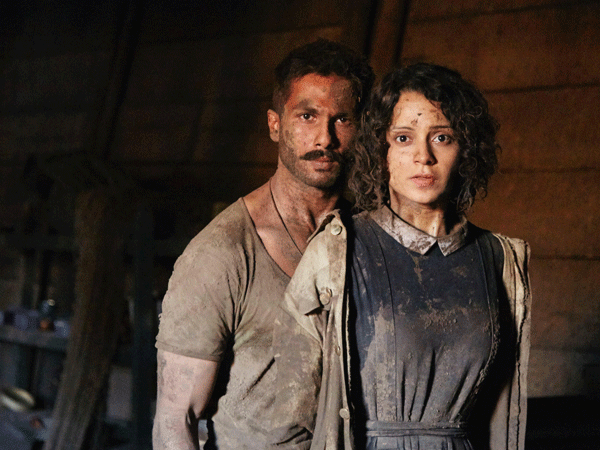 'Rangoon' being a Vishal Bhardwaj-directorial, people had high expectations from it. Starring Shahid Kapoor, Kangana Ranaut and Saif Ali Khan, 'Rangoon' was supposed to be a masterpiece, but unfortunately, it has failed to attract the audience.
Despite receiving rave reviews from the critics, 'Rangoon' seems to be failing miserably at the box office. It had an extremely dull opening day and trend continued over the weekend. As per the statistics, the film has managed to mint approximately Rs 14.31 crore at the box office in three days, which is not so good, keeping in mind the star power it holds.
In fact, reports state that the first day collection of 'Rangoon' has been the best so far and in the next two days, the numbers started decreasing. On day 1, 'Rangoon' had collected approximately Rs 5.06 crore at the box office. On day 2, it collected Rs 4.75 crore and on day 3, a Sunday, 'Rangoon' collected approximately Rs 4.50 crore at the box office. Surely the star power doesn't seem to work for this film, nor does the beautiful visualisation of filmmaker who has given us films like 'Haider' and 'Omkara'.
With this, it could be predicted that 'Rangoon' could be one of the biggest flops of this year. But let's wait and watch. (Also Read: 'Rangoon' movie review: A moving exploration with brilliant performances)