Did you know? Manoj Bajpayee's wife Shabana has romanced Hrithik Roshan, Ajay Devgn and Bobby Deol on-screen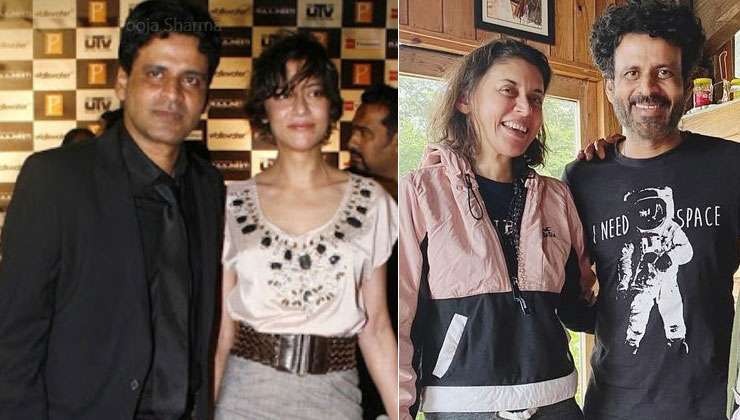 Image Source - Instagram
Manoj Bajpayee is a stellar actor and there's no doubt about it. He is a maverick who can mould himself as per the requirement of his character. Just as the title of his show, Manoj is a family man in real life too. The actor is married to Shabana and the couple is blessed with a  daughter Ava Nayla. For the unversed, Manoj's wife Shabana, better known as Neha, has been a renowned actress back in the late 90s and early 2000s. Neha had made her acting debut opposite Bobby Deol in Vidhu Vinod Chopra's Kareeb (1998).
View this post on Instagram
Shabana starred opposite Ajay Devgn in Jogi Pyaar Ki Jeet (1999). In 2000, she romanced Hrithik Roshan in Fiza. Previously talking about changing her name from Neha to Shabana, the actress in an interview with Rediff had said, "I was never Neha. I was always Shabana. I was forced into changing my name too. I was not okay with it at all. My parents proudly named me Shabana. There was no need to change it, but nobody listened to me."
View this post on Instagram
Revealing how she met Manoj, the actress had said, "Manoj and I go back a long way. We met each other just after 'Kareeb'. 'Kareeb' and 'Satya' released within a month of each other. Manoj and I understand each other well. We do not mix our professional and personal lives. We have a very healthy relationship." The couple tied the knot in 2006.
Shabana also has films like Rahul, Ehsaas, Aatma, Koi Mere Dil Mein Hai and Muskan in her filmography. Back in 2008, speaking about taking a break from acting, the actress had told IANS, "I've always been passionate about acting. But I couldn't go role hunting from door-to-door in producers' homes. Maybe that was a drawback in me. After a while, when the right roles stopped coming, I withdrew from acting and was just happy being Mrs. Manoj Bajpayee."
View this post on Instagram
Well, we hope to see Manoj and Shabana share the screen space someday. Wouldn't that be great?
Also Read: EXCLUSIVE: Manoj Bajpayee on bond with Samantha Akkineni: Have huge admiration for her hard work