What made Aamir Khan say no to award functions?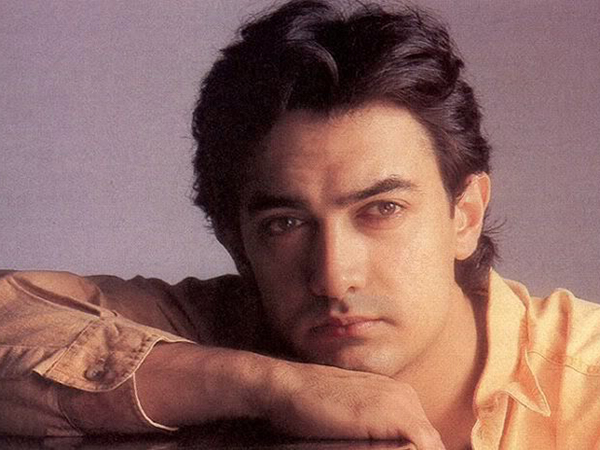 ActorAamir Khanis known for delivering many memorable performances over the last two decades in his career. However, despite such strong performances, one wonders at the absence of this superstar at the prestigious award functions, where almost all the B-town biggies are present.
Today, when many award ceremonies are close to losing their credibility, what irked Aamir Khan so much that he decided never to attend them?
Let's take a look at the same, through pictures.
Also Check: 'Koffee With Karan 5': Aamir Khan has just revealed how can women get closer to him!
Throwback Thursday: When Sanjay Dutt confessed his wish to marry Madhuri Dixit
Sanjay Dutt and Madhuri Dixit's reunion after 20 years with Karan Johar's 'Kalank' has become the hot topic of discussion. The duo were rumoured to have dated each other for some time in 1990s but both have always remained tight lipped about it.
The onscreen hit jodi is happily married to their respective spouses, Sanjay's love for Manyata is known to all. She is like a tower of strength for him. Madhuri too is happily married to Sriram Madhav Nene.
But seems like the actor still has a soft corner for his 'Khalnayak' co-star. Here's a video of Sanjay confessing how he still doesn't mind marrying Madhuri….'IF' given a choice. This was at the Goa Fest last year when he was asked a hypothetical question on who would he want to marry if given a choice and he quipped, "Anybody knows Maanyata Dutt? Nobody knows? But…I would like to marry Madhuri Dixit. "
Watch the video here:
It's not like the actor said it seriously. We know the immense love he shares with his wife. (Also Check: 'Kalank' the film that was to star Sridevi, goes on floor)
Speaking of 'Kalank' it also stars Alia Bhatt, Varun Dhawan, Aditya Roy Kapur and Sonakshi Sinha. The film will hit screens on April 19, 2019.
When Rani Mukerji got exchanged with another baby at the time of her birth
Image Source - Pinterest
Rani Mukerji is an actress par excellence, with performances that remain a long time after one has left cinema halls. However, what if we told you that there was a time when she was born, which was no less thrilling than the Bollywood she is enthralling? Recently, we came across an old interview wherein Rani made a shocking revelation. What is it? Read on as we turn the pages of the past for you. (Also Read:When Aamir Khan broke the heart of his fan, Rani Mukerji)
Here's what had happened.