Ali Abbas Zafar on Padmavati row: One should sit across the table and talk about it
Sanjay Leela Bhansali's 'Padmavati' has been in the news for all the wrong reasons. We all know that there are many protests happening against the film which was slated to release on December 1, 2017, but missed it release date as it was not certified.
There are many celebs who have spoken about the film, and recently even 'Tiger Zinda Hai' director, Ali Abbas Zafar spoke about the controversy revolving around the Deepika Padukone-starrer.
source : youtube
Well, 'TZH' is inspired from a real incident that took place in 2014. When Ali was asked about people taking offence against the films, especially that are based on real-life incident and if he thinks his movie will also face any such thing as he has fictionalised an actual incident, the director said, "From day one I have been saying that it's a fictional piece. So, if anyone takes an offence it's in their hands. For example, 'Border' is a fictional story on a war, but the war happened. 'Lakshya' was a fictional piece on a war, then 'LOC'."

source : youtube
When probed him that when those films were release there was not much of polarisation, to which Ali said, "See 'Sultan' is a completely fictional film, but lot of people came up to me and said he looks like a real-life wrestler. I said he would look like that because I treated him like that. I say that when a film falls short in telling the story, all these things start coming up. 'Lagaan' is a completely fictional story, do you think today any one would say that yaar aise koi thodi hua hoga koi cricket match, but Britishers were ruling us. The film is so bloody good that I am not even thinking about reality. So, if I fall short in making that film, definitely there will be questions and backlash."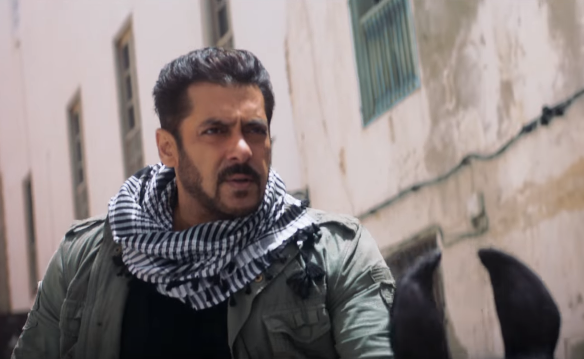 source : youtube
"When you are sitting in the theatre and you understand everything, you understand that as a filmmaker this is what he is trying to communicate and I am happy with the communication, then it doesn't matter," he added.

source : youtube
When questioned him if it's a risk to make a film on real incidents, Ali said, "Not at all! There is no risk in anything till the time what you are trying to say works with an audience. By the end, it has to be an entertaining film."

source : youtube
Further when asked him about what is happening with 'Padmavati' that even without seeing the film people are taking the offence, the director said, "When situation like that arrives, one should sit across the table and talk about it. They should talk at the right time rather than pulling the thread for a long time and stretching it to the point. And there are governing bodies which are runned by government and they should be the people who should take the final decision, and hopefully what is right will happen."