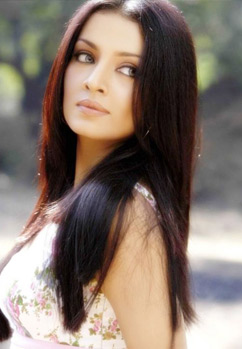 Birthday24 November, 1981
Zodiac:Sagttarius
Fun Trivia:Celina Jaitly gave birth to two sets of twin boys.
Born to an Army Colonel father and Psychologist mother, Celina started her career with a marketing job in Kolkata. Thereafter she participated in beauty contest and won titles like Femina Miss India 2001, Miss Margo Beautiful Skin, Indiatimes Surfer's Choice and MTV's Most Wanted. She was the 4th runner up at Miss Universe 2001. The same year she featured in music videos like Jazzy B's 'O Kehri' and Bombay Vikings'. Her Bollywood debut happened in 2003 with Feroz Khan's 'Janasheen'. She tasted success with films like 'Silsilay', 'No Entry', and 'Tom, Dick, and Harry'. Therefater, she did several films that did poor to average business.
Celina is a supporter of gay rights movement in India. In 2014, she made her singing debut with a music video on gay rights.
Celina is married to hotelier Peter Haag, and she gave birth to two sets of twin boys. Sadly, one of them could not survive due to a heart defect.