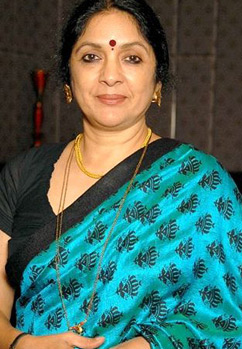 Birthday04 July, 2019
Zodiac:Cancer
Marital status:Single
Neena Gupta, a veteran name in Indian film industry, has worked in both commercial and parallel spaces of films with equal ease. She made her presence felt in international films like 'Gandhi', 'In Custody' and 'Cotton Marry', to name a few. Gupta is known to have worked with some of the best Indian directors like Shyam Benegal and G. Aravindam, and also appeared in cults like 'Jaane Bhi Do Yaaro', 'Mandi', 'Balwan' and more. She has been a part of ever-popular TV shows like 'Mirza Ghalib', 'Gumraah', 'Saans', 'Bharat Ek Khoj' and more. She also boasts of directing shows like 'Saans' and 'Kyun Hota Hai Pyarrr'.
Feature Image: https://3.bp.blogspot.com/_zlh03mK1KGM/TLBIMizQHjI/AAAAAAAADk0/OdCzrBUJXKo/s1600/neena+gupta+2.JPG