2017: When small-town wonders raked in big-time box office moolah
It was the start of the millennia, and Karan Johar with royalty aplomb, was leading us into the worlds of Raichands and Kapoors who had their manicures on point and accents polished, even when they were broke or struggling. We are not complaining. We loved the stories and the characters, the reason they have achieved a cult status today.
Source: Giphy
However, more than a decade down the line, things started changing. For better, the audience opened its arms to grittier and earthier characters, and filmmakers also understood that did not need to demarcate between commercial and critical cinema, that small town need not necessarily mean abuses and dung, that the stories of small towns could also be weaved around the roses of love and friendship and still be as loved by the masses and classes alike. Vicky Kaushal's debut 'Masaan' was proof of the fact.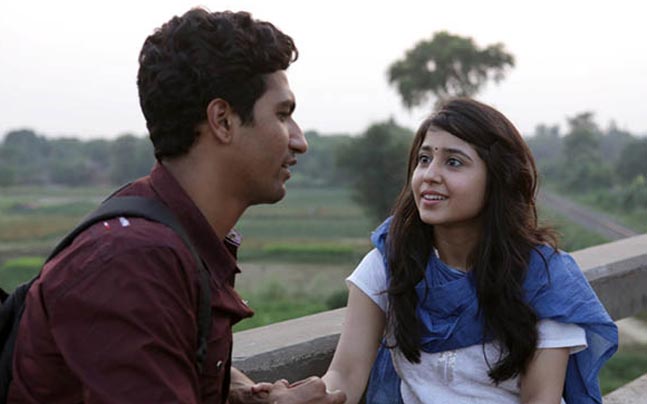 Source: YouTube
And the year 2017 witnessed just the same.
The first small-town wonder Bollywood witnessed this year was Akshay Kumar-starrer and the second instalment of a surprise hit, 'Jolly LLB.2'. The movie was based out of Lucknow and had all the elements of a good screenplay and writing infused with the flavour of small town. Loved by all it went on to cross 100 crores and was a hit. The first quarter also saw 'Badrinath Ki Dulhania' which too emerged to be highly successful. The story of a Jhansi girl who runs from her marriage to pursue her career, and her fiance, a small-town Romeo who pursues her, coupled with issues of want of a boy-child, giving preference to marriage over career of a girl, came to highlight, making this another loved movie.
Source: YouTube
Source: YouTube
In came the month of May and we saw 'Hindi Medium', another realistic take on the topic of education. Replete with humour, though this one was based out of Delhi, this time the makers went into the underbelly of the capital and captured the gritty and real life of a couple trying their best to get their daughter admitted into the best English Medium school. Audience related and the movie was a success.
Source: YouTube
Soon after, after much hullabaloo and CBFC ban, we finally got to see Alankrita Shrivastava's 'Lipstick Under My Burkha', a film based on the sexual desires and lives of four women across different ages, in Bhopal. The movie too managed to win the hearts of critics and audience alike.
Source: YouTube
August saw 'Toilet – Ek Prem Katha'. Akshay Kumar and Bhumi Pednekar-starrer was based in a village and dealt with the issue of open defecation. The movie turned out to be one of the biggest success of the year.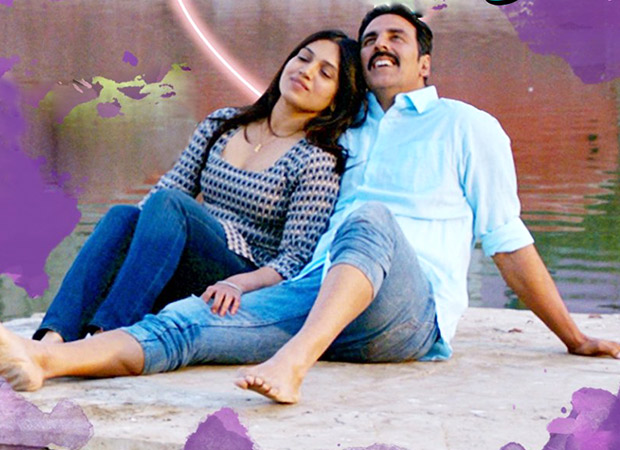 Source: YouTube
However, it was not that just movies with a social cause were successful, given they were set in small towns. In the month of August, also came a small-budget movie 'Bareilly Ki Barfi!'. Starring Ayushmann Khurrana, Rajkummar Rao and Kriti Sanon, the movie was a simple love story set in the city of Bareilly, and no one knew that it would turn out to be the sweetest surprise of the year. Soon after, Ayushmann Khurrana and Bhumi Pednekar's 'Shubh Mangal Saavdhan' hit the theatres and audience took it through the box office test by showering all the love on the bittersweet love story of a small town couple about to get married but facing a "small" problem.
Source: YouTube
Source: YouTube
The year may not have closed on 'Padmavati', the biggest and grandest movie of all, but it surely gave us two more small-budget small-town-esque wonders; 'Qarib Qarib Singlle' feat. Irrfan Khan and Parvathy and Vidya Balan's RJ act in 'Tumhari Sulu', even though those were based in big cities. And guess what? These two too grossed at the box office.
Source: YouTube
Source: YouTube
Small town's small happiness and bigger moolah. Bollywood's Mantra of dishing realistic stories with small town backdrop surely seemed to work its magic this year. Let's see whether it will continue with the release of movies like Akshay Kumar's 'PadMan' and Arjun Kapoor and Parineeti Chopra's 'Sandeep Aur Pinky Faraar'.
Source: YouTube, Giphy
Kapoor & Sons: Caught the plight of homosexuals tenderly and yet made 'coming out' look doable
Image Source - YouTube
Kapoor & Sons – Since 1921. The house proudly flaunted that to the world, nestled in the greens of Coonoor. No one knew the darkness that was inside, the demons that were individually dealt with. But then, isn't every family like that?
Two years have passed by since this Shakun Batra-directorial, story of a dysfunctional family had come to our lives. However, amongst the various themes that tore apart the family and eventually brought it together, one that truly had the power to transform, was that of homosexuality.
Not many know, that the role played by Fawad Khan, that of family's elder son, a successful author, was actually offered to many A-listers, who turned it down, eventually leading him to step into the shoes of Rahul. And it was, indeed, a very big step on his part. He was venturing out of his territory, a man who has such a huge female-fan following, and comes from a country with religion as its main running philosophy. He did the role and brought such conviction to it that we were forced to stand up and applaud, his courage, and the beauty with which his character was carved.
Since times immemorial, all our memories of gay characters on screen have been that of carelessly effeminate and unimportant roles, which are just there to add a comic element. The stereotype has been high to an extent that often the champions of the same channelise it and promote it, for it is wrapped in the shiny paper of presentation. The biggest example of this was 'Dostana', which was an amazing story of friendship, still used homosexuality as humour, as its backdrop. Ironically, it came from the same production house, though nearly eight years before that.
But 'Kapoor & Sons' begged to differ here. The character here was real, someone who was hiding himself, for the society, his family. There was surreality to the theme of homosexuality here, which had the power to jar us inside out; and that, it did.
Two scenes from the movie specifically hit me. First one is when Sunita (Ratna Patak Shah) finds out that her ideal elder son, whom she adores and is proud of, is not straight. The aftereffects of the same jolt you, because the reaction is just what an Indian mother gives, in any situation that is beyond her control; uncontrollable anger at the offspring, and then uncontrollable guilt, of blaming herself and her upbringing. The scene is filmed so beautifully, that your eyes sting. The way Fawad's facade falls and his fear is marked across his face, which is then replaced by the anger of hiding himself for all those years, and mother's dilemma and hurt, it all comes out in a naked and real manner.
Another sequence is when Rahul (Fawad Khan) comes back home after the showdown with his mother and the death of his father totally uproots whatever sanity his family possessed. He sits with his mother, with whom his last encounter was one of his coming out, and she asks, hesitatingly, about his partner. A subtle way of expressing acceptance, the way they hold hands, without saying anything, it stays with you.
It may not be one masterpiece, but 'Kapoor & Sons' will forever remain a favourite for finally breaking the mainstream stereotype of a gay man, in Bollywood. And for that, no matter how many bans, I will forever be waiting for Fawad Khan to come back, and give us more performances; with dare and conviction.
An ode to Sridevi, the queen who inspired the queers long before it became mainstream
Image Source - Pinterest
"I am a kid from the 90s but still can't forget those days when, me-myself was not out and proud about my preferences. And inside my own sweet world would dance in front of the mirror on many songs, but majorly on 'Hawa Hawai' and 'Main Teri Dushman, Dushman Tu Mera'. These songs were just not tunes for me, it made me feel exactly what I was; a QUEERby birth".
Image Source - India Forums
The news of the legendary diva Sridevi being no more with us is still hard to believe, as she was part of my and every queer's childhood memories. While in the late 90s my bunch of friends would idolise a star from the West as their gay icon, me being a full-fledged Bollywood fanatic was in love with Sridevi and she was a diva I used to worship (and will forever). Her golden costume and perfectly done makeup in 'Hawa Hawai' made me feel, "Yes! There is someone like me out there who loves bling and all things loud." Her feather headgear in one of the songs from 'Roop Ki Rani Choron Ka Raja', touched my drag Queen's soul. One of the lines from her song 'Hawa Hawai' which is 'Soorat Hi Maine Aisi Paayi' transported me into a world where I thought that there is someone narcissist just like me. Sridevi's charm was on my mind and the feminine side in me just wanted to be a replica of her.
Image Source - Pinterest
The gone actress has not only given a lot to the Indian cinema, but her sass and talent of naturally moulding herself into any character gave her an upper hand in whatever she used to do. When many gay men were struggling and were confused about their sexual orientation they found a connection to their on-going pain in Sridevi's roles. Whether it was Sridevi as a meek Anju and ferocious Manju fighting for everything wrong in 'ChaalBaaz' (1989), Pooja's mutiny against the everlasting societal conditions in 'Lamhe' (1991), Seema's confidence-filled and fearless dance in the 'Mr. India' (1987) song 'Hawa Hawaai' or her role of a naagin (snake) coming out to the world about her dual identity in 'Nagina' (1986), Sri's roles had a deep connection and were etched in every GAY man's mind.
Image Source - giphy.com
And how can one miss 'Kate Nahin Kat Te' song of Sridevi from 'Mr. India', where she owned the song and made every gay guy's dream to dance on it once with his man. This particular song was wild, seductive and equal parts bold. Sridevi draped in a sky-blue coloured saree with a matching bindi and of course adding fuel to the fire was her dancing moves. Even at the end of the song, a fully wet in rainwater, Sridevi stretching herself on a pile of hay – 'Tumne jo li angdayi hai' – where the diva nibbles on straws with a drenched fire in her eyes, leaving Mr. Kapoor to chivalrously lie on a distant haystack.
While mostly when the film fraternity was in a zone where feminine men were used as a tool to add fun elements on the silver screen, Sridevi was a ray of hope for the LGBTQ community. She was like a powerful symbol for the QUEERS. Her role resonated each and every gays struggle, and also echoed their dysphoria into her characters. And with her, all the queer children surpassed the narrow-minded stereotypes which they were labelled with. Lastly, she might be gone, but the colourful rainbow universe she opened for all the fellow LGBTQ people remains there intact..
Hail the QUEEN! RIP Sridevi.