Is the 'Khan' era coming to an end?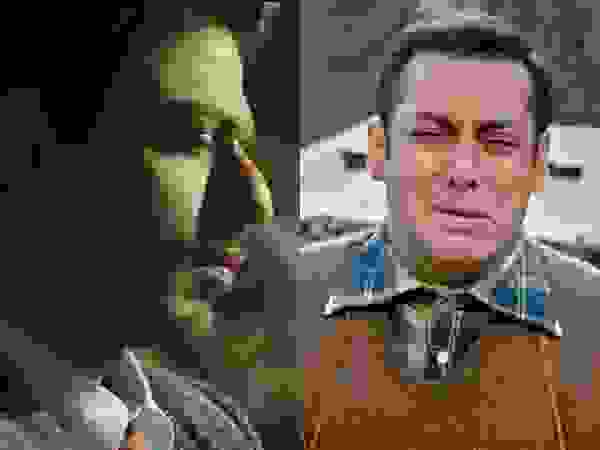 'Chadhta Suraj Dheere Dheere Dhalta Hain Dhal Jayega', we all have heard this famous qawwali. It means 'the rising sun sets slowly, and will set…' and that is what is happening now in Bollywood. There was a time when Bollywood was ruled by the Kapoors and the Kumars. Their films used to be superhit at the box office, and more than box office in that era, a film was regarded a hit or a blockbuster if it completed a silver jubilee (25 weeks) or a golden jubilee (50 weeks) in theatres, which was a rare feat back then, due to absence of multiplexes and single screens being the only rage. But, then came an era of the Khans. The three superior Khans of Bollywood – Salman Khan, Aamir Khan and Shah Rukh Khan, were all set to conquer the industry, and yes, they did it.
With a lot of ups and downs, these three Khans have completed their good long run in the industry. Salman has completed 28 years, Aamir has been in the industry since 33 years and Shah Rukh Khan has been here for nearly 25 years now. Aamir, Salman and Shah Rukh Khan also faced failures at the box office. But then came a time when just their names were enough to make a film blockbuster at the box office. However, that is changing now.
Let's talk about Shah Rukh Khan first. The actor had back-to-back hits like 'Don 2' (2011), 'Jab Tak Hai Jaan' (2012), 'Chennai Express' (2013), 'Happy New Year' (2014) and 'Dilwale' (2015). All these films had received mixed reviews, but moviegoers watched it, and made them a blockbuster, irrespective of the critics' verdict. However, since 2016, that's not happening. Since January 2016 to August 2017, Shah Rukh Khan had three releases in which he played a lead role, 'Fan', 'Raees' and 'Jab Harry Met Sejal'. Apart from 'Raees', other two films failed badly at the box office. Even when it comes to the collection of 'Raees', it was not something that we expected from a Shah Rukh Khan-starrer. 'Fan' was an unconventional film, and you can say it that it was kind of an experiment that went wrong.
However, the biggest shock came with the recently released 'Jab Harry Met Sejal'. It had everything in its favour; good promos, great promotions, nice music, a hit jodi of Shah Rukh Khan and Anushka Sharma, and of course an intellectual director like Imtiaz Ali. But, then the film tanked at the box office. The collection is very low. Many people might blame the mixed to negative reviews for the box office failure of the film, but then more than 'JHMS', it was 'Happy New Year' that was panned by critics; it was still a blockbuster. Even if we talk about 'Dilwale', the movie had taken a very good opening at the box office, but after a good weekend there was a downfall in collection. And a younger actor like Ranveer Singh won the box office battle with his movie 'Bajirao Mastani' which was pitted against 'Dilwale'. Well, we wonder if Shah Rukh Khan has lost his magic to get the audiences to the theatres.
Switching to Salman Khan, an actor whose each and every film was turning into a blockbuster, even he has faced disapproval this year with 'Tubelight'. After 2014 release 'Jai Ho', Salman's every film did a business of more than 200 crore at the box office. With 'Bajrangi Bhaijaan', he also moved his ways towards more content-driven films. However, the failure of 'Tubelight' was something that we didn't expect at all. The movie had released during Eid weekend, and like every other Salman-starrer, this was also expected to spill the magic at the box office. But, unfortunately that didn't happen. After 'Ek Tha Tiger' and 'Bajrangi Bhaijaan', Salman and Kabir Khan were coming together for the third time, but they failed to make a hat-trick of hits with this film.
Now, before you jump the guns and say that there is still one Khan who gives us blockbusters whenever he comes with a movie, i.e. Aamir Khan, let us burst the bubble here, though we are not happy to do that. Unlike Salman and Shah Rukh, Aamir's Bollywood screenings are quite seasonal and not so occasional. '3 Idiots' came in 2009, and then, after a gap of three years came 'Talaash'. However, this Reema Kagti directorial didn't do the business as it was expected to, despite a good story and powerful performances. In fact, it didn't even reach the mark of 100 crore at the domestic box office. After 'Talaash' came 'Dhoom 3' (2013) and 'PK' (2014) back-to-back, and both the movies did great business at the box office. However, then Aamir once again took a two-year gap before his next release 'Dangal'. And now, his next release as a lead will be 'Thugs Of Hindostan' that will release in 2018, nearly two years after 'Dangal'. And yes, not to forget that Aamir is one actor who has entertained us through his content-driven films, while Salman and SRK have been juggling between massy entertainers and content-driven movies. Aamir's movies never work on his stardom, they always work on the great content and thus, those cannot be attributed to his magnum opus presence of being a Khan.
Well, with such a bad response of 'Tubelight' and 'Jab Harry Met Sejal', we wonder if the 'Khan' era is coming to an end. These actors have been romancing actresses half their age, but it looks like people would prefer to see them in mature roles, something that Shah Rukh Khan did in 'Dear Zindagi', or even in 'Chak De! India', which came nearly a decade ago. As for Salman Khan, given he recently declined a role for he did not think he was old enough to play a father to a 12-year-old (as per reports), we don't know if he is ready to accept his age.
P.S: We love these Khans and we don't want them to retire, but even superstars need to revive their career.