A legend lost: Reema Lagoo's unforgettable roles that will live on forever in our hearts
'Maine Pyar Kiya'
Director Sooraj R. Barjatya's 'Maine Pyar Kiya' was undoubtedly the turning point in Reema Lagoo's career. She had played the part of Salman Khan's mother in the film. Her scenes with the actor were very endearing and relatable. The scene where she takes a stand against her onscreen husband supporting the love of Prem and Suman surely made everyone notice of her acting prowess.
'Aashiqui'
'Aashiqui' witnessed Reema Lagoo delivering a mature performance, that of the mother of Rahul Roy's character. She played a woman whose husband had left her, but her character was never portrayed as weak and helpless. Reema Lagoo's performance had fetched her second consecutive nomination for the prestigious Filmfare Award for Best Supporting Actress.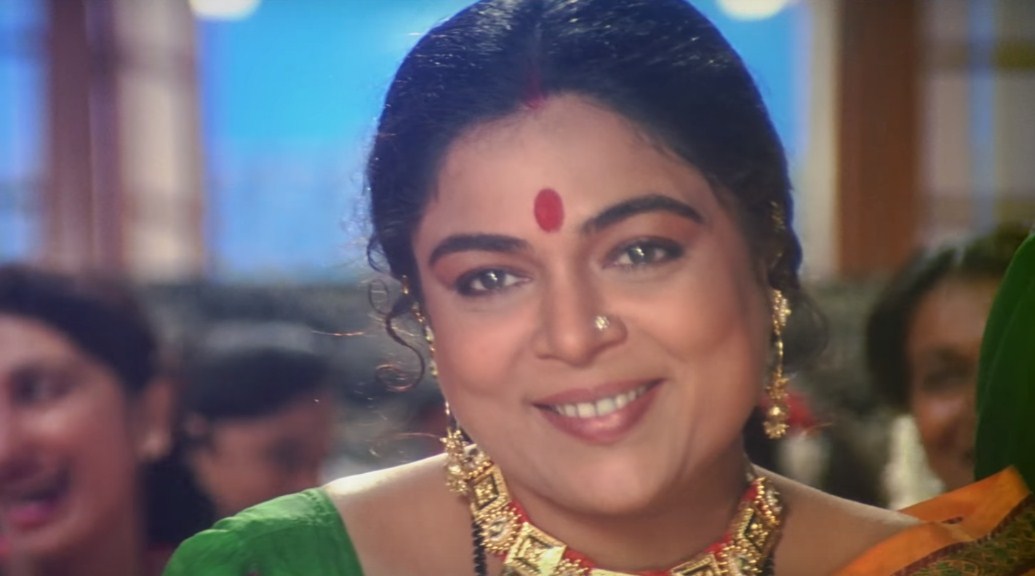 'Hum Aapke Hain Koun..!'
After 'Maine Pyar Kiya', Reema Lagoo yet again teamed up with director Sooraj R. Barjatya and delivered one of the most successful films in her career 'Hum Aapke Hain Koun..!'. Who can forget Reema's endearing smile and charm in the iconic song 'Samdhi Samdhan' which was picturised on her with co-stars Alok Nath and Anupam Kher. Her emotional scenes in the second half of the film when her daughter Pooja (played by Renuka Shahane) dies surely brings a tear to everyone's eyes.
'Hum Saath Saath Hain'
'Hum Saath Saath Hain' perfectly showed the versatility of Reema Lagoo as an intense performer. Her character was inspired from that of Kaikeyi in 'Ramayana', someone who adores her stepson but later on gets brainwashed enough to turn against him. She was perfect in every frame, and delivered every line with utmost conviction, be it of love, or that of a biased mother who differentiates between her blood-son and stepson.
'Vaastav: The Reality'
Directed by Mahesh Manjrekar, 'Vaastav: The Reality' witnessed by far one of the most heart-touching and best performance of Reema Lagoo's career. She played the part of Sanjay Dutt's mother and every single scene where the reel mother-son duo shared screen space, was beautiful. We can never forget her performance in the last scene when she shoots her beloved son at point blank, for he wants to get rid of the muck of crime he is so deep into, and he wants his mother to kill him, for only death can absolve him of that life.
'Jis Desh Mein Ganga Rehta Hai'
Yet another heart-touching performance where Reema Lagoo delivered her best act. Her emotional scenes with her onscreen son Govinda are sure to leave a lump in your throat. Though the film didn't work much at the box office, her performance is still remembered as one of the prime highlights of this film.
These photos prove that Prem Chopra's granddaughter Sanchi Bhalla is Bollywood ready
'Kaun Banega Crorepati': All you need to know about Amitabh Bachchan's computer-ji