Amitabh Bachchan-Jaya Bachchan wedding anniversary: 5 films which proved they are the perfect couple
Bollywood superstar Amitabh Bachchan is celebrating his 46th wedding anniversary today with Jaya Bachchan. It is being said that 'pairs are made in heaven' and this totally applies to Amitabh and Jaya. The couple have been through various ups and downs, but have always been there for each other. The celebrated couple fell in love during the shoot of 'Guddi' and the rest they say is history. Big B is an actor par excellence and also a dutiful husband. Let's look back at Amitabh and Jaya's five films where they worked together and mesmerised the audiences.
'Zanjeer':
Zanjeer .jpg" alt="" width="1035″ height="1400″ />
This is the film which catapulted Amitabh Bachchan into super stardom and gave him the image of 'angry young man'. Amitabh proved his class and mettle in this Prakash Mehra directorial and his chemistry with Jaya Bachchan was quite superb. Incidentally, Jaya was engaged to Amitabh Bachchan during that time and everything fell into pieces.
'Abhimaan':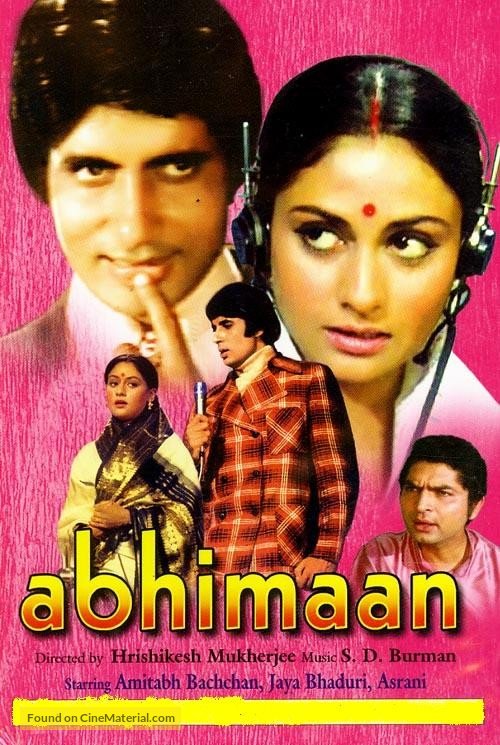 The story is about ambition and the troublesome marriage between Amitabh and Jaya's character. The chemistry between Amitabh and Jaya is once again the USP of the film and it got Jaya a Filmfare award for the best actress. This Hrishikesh Mukherji directorial was a sensitive and emotionally compact film.
'Chupke Chupke':
This particular film was a masterpiece and it also had the presence of Dharmendra and Sharmila Tagore. How Amitabh falls into love with Jaya's character is brilliant and it is a total laugh-riot. The couple have done quite a few intense films together and 'Chupke Chupke' proves that they have a great sense of humour as well.
'Mili':
This is another Hrishikesh Mukherji film which starred Amitabh Bachchan and Jaya Bachchan. In this film, Mili (Jaya Bhaduri) is a girl who suffers from pernicious anemia. But, her lively, inquisitive and cheerful demeanour spreads happiness in everyone's life. Jaya becomes an inspiration to her new neighbour Shekhar (Amitabh Bachchan). Amitabh falls in love with Mili unaware of her condition and offers to marry her. 'Mili' just about summed up the love between Amitabh and Jaya.
'Silsila':
The film is a love triangle and starred Amitabh Bachchan, Jaya Bachchan, Sanjeev Kumar and Rekha in lead roles. The Yash Chopra directorial was ridden with conflict and has quite a few twists and turns. The film ends with a happy ending with Amit (Amitabh) and Shobha (Jaya) living happily in a marriage.
Also Read: 'Chehre': Amitabh Bachchan's new pictures from the mystery-thriller boosts expectations