If Bollywood actresses were food items, what would they be? Find out here
Bollywood movies are known for their dhamakas, twists and turns, the unexpected spicy item number and sweet heroines and not to forget the bitter villains that make you scrunch up your nose. Speaking of sweet and spicy, there isn't much difference between Indian food and Bollywood actors. Bollywood actors sure bring their own unique flavour to the plate – the movie.
Celebs have made their movies the ultimate dish that you will have as it is a complete ride in itself. With the right spiciness, sweetness and touch of tang, stars bring a movie to life as the ultimate masala flick.
Comparing these food items with our Bollywood actors, we have found some of them have so many similarities. Have you ever wondered what would Kareena Kapoor, Priyanka Chopra or Alia Bhatt be if they were food items?
So, here are 7 Bollywood actresses and we figure out what they would be if they were food items.
If Bollywood celebrities were food items
Kareena Kapoor will be Daulat Ki Chaat
Kareena oozes royalty in everything she does. The actress is all about the posh, prep and prime since the time she got married to the Pataudi household's Saif Ali Khan. Kareena is full of elegance and class when it comes to conducting herself. So, Daulat Ki Chaat is exactly what she would be if she were a food item. Smooth like the texture and royal, like the ingredients in the chaat.
Image Source - Instagram
Priyanka Chopra will be Nachos
Priyanka is the ultimate blend of western and desi and lord knows the actress is all Indian at heart and now American too, since the time she tied the knot with American singer Nick Jonas. So, this makes her the best pick for some Nachos. Nachos have been quite the trend now, but nothing is complete without the Indian Tadka. Priyanka is the perfect plate of Nachos that are served with an Indian Twist.
Image Source - Instagram
Alia Bhatt like French Fries
Alia Bhatt is a complete crowd-pleaser, she is loved by everyone and she can seamlessly fit into any role perfectly. The actress has a pretty diverse graph when it comes to her roles but she fits into them all like french fries that go with everything. So, Alia would be the perfect yet simplest french fries that would go with everything and is loved by all.
Image Source - Instagram
Deepika Padukone is one of the most humble actresses in Bollywood. The actress is full of her own little quirks that are sneakily snucked under the cover of a very glamorous humble being. Just like the masala dosa that has a very humongous covering on top but is a whole burst of flavours when you dig in. Deepika is exactly like the dosa as she has a very cheerful and bubbly side that is hidden under the humble demeanour.
Image Source - Instagram
Kangana Ranaut has always been the most unpredictable actress in Bollywood. The actress has always taken the twisty Road to amaze the audience with her roles and blow them away. Kangana is the perfect jalebi as it is never straight and although it is very confusing in shape it is the sweetest.
Image Source - Instagram
Sunny Leone will be Dark Chocolate
Sunny is the ultimate example of sexiness and glamour. The actress is drop-dead gorgeous and can set any man's or woman's heart on fire. Sunny is like the perfect bar of fine dark chocolate that also works as an aphrodisiac and calms your mind down.
Image Source - Instagram
Anushka Sharma is like one of the most simplistic yet the most important dessert-Malai Kulfi. The actress is sweet like the kulfi and just as calm and cool. She is an effortless heart-melting actress who blows you away every time. Her lean body and milky complexion are exactly like that of a Kulfi. Simple, sweet and delicious.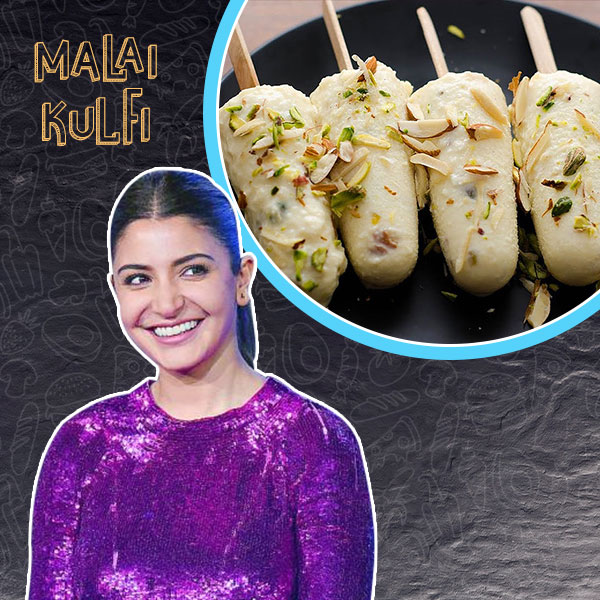 Image Source - Instagram
Stay tuned to this space for more such fun updates.
Also Read: Fashion Faceoff: 10 times when Bollywood actresses copied their Hollywood counterparts