Hema Malini as Razia Sultan
Razia Sultan is 1983 Hindi film, written and directed by Kamal Amrohi, and starring Hema Malini, Parveen Babi and Dharmendra in lead roles. The film is based on the life of Razia Sultan, the only female Sultan of Delhi and her speculated love affair with the Abyssinian slave, Jamal-ud-Din Yakut.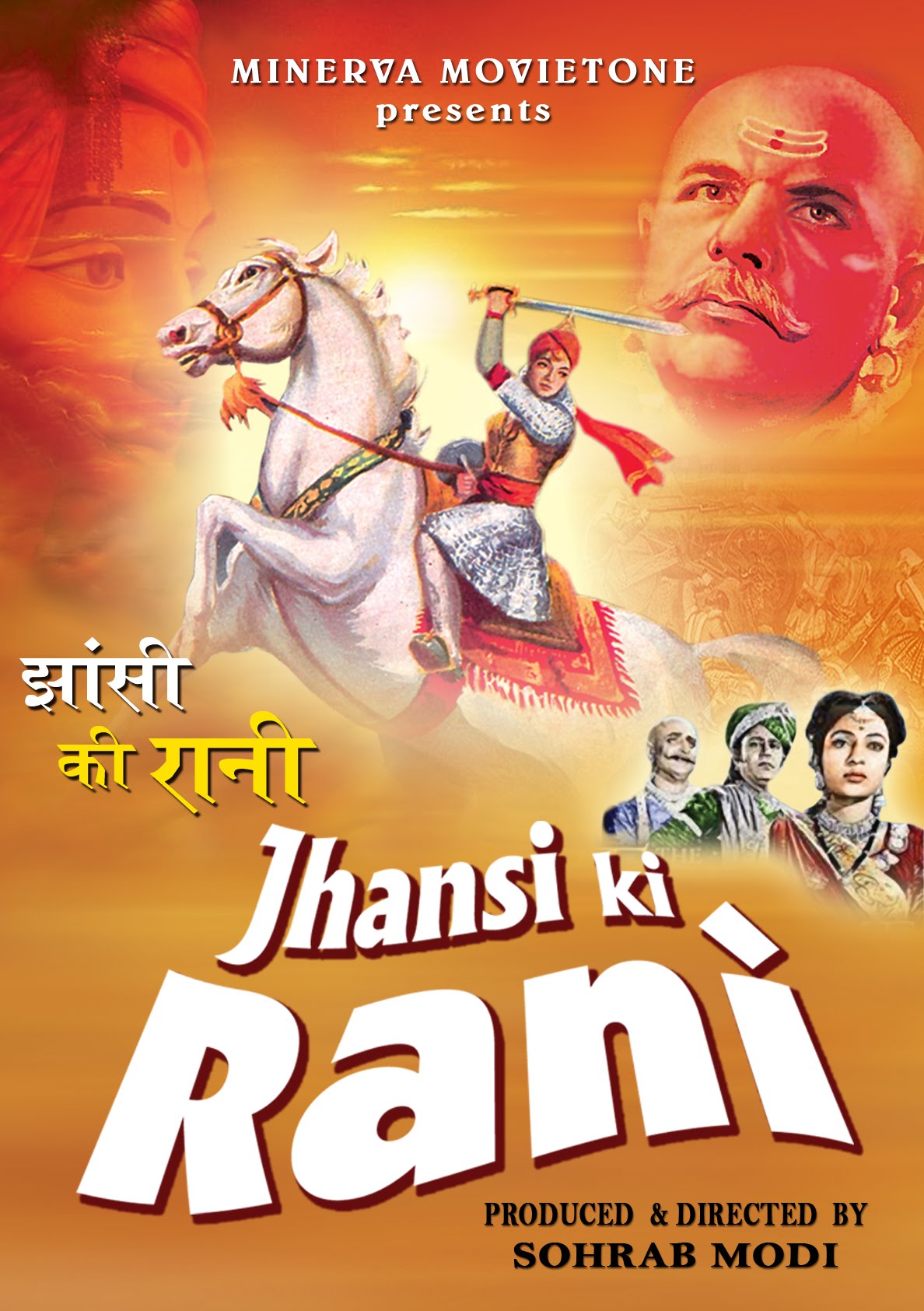 Mehtab as Rani Lakshmibai
Jhansi Ki Rani is a 1953 Hindi historical drama film produced and directed by Sohrab Modi starring Mehtab as the Lakshmibai and Sohrab Modi as Rajguru. The film is about the brave queen Lakshmibai, Rani of Jhansi, who took up arms and led her army against the British. She was one of the first Indians to do so.
Deepika Padukone as Mastani
Bajirao Mastani is an upcoming Indian historical romance film directed and produced by Sanjay Leela Bhansali. Ranveer Singh and Deepika Padukone portray the titular protagonists, while Priyanka Chopra plays Bajirao's first wife. Deepika Padukone will be seen doing physically tough scenes such as sword fighting and others along with sporting the 20 kg armour in the movie.
Aishwarya Rai as Rajkumari Jodhaa
Jodhaa Akbar is an Indian epic historical drama film, directed and produced by Ashutosh Gowariker starring Hrithik Roshan, Aishwarya Rai and Sonu Sood in the lead roles. The film centres around the romance between the Muslim Mughal Emperor Akbar, played by Hrithik Roshan, and the Hindu Rajput Princess Jodhabai who becomes his wife, played by Aishwarya Rai.