Ajay Devgn's deliberate effort to keep 'Shivaay's villain a secret!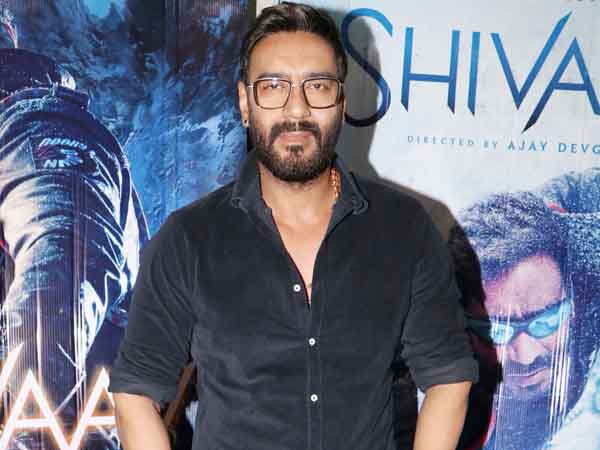 Bollywood's Singham Ajay Devgn is quite excited with the response generated by his upcoming film 'Shivaay'. The movie that marks the debut of Sayyeshaa Saigal and Erika Kaar is close to his heart. Devgn has been working hard since the concept of the film and finally the film is ready hit the theaters this Diwali.
At present, he is busy promoting the movie on all major platforms. In a tete-a-tete with media, the actor was asked why has he kept the identity of the 'Shivaay's villain a secret.
To this, Ajay said, "Yes, it's a deliberate strategy to keep the suspense and intrigue intact. The villain is something we want to keep a secret till the very last minute — till the Friday the film releases. I know it's unusual, but we don't want to reveal the villain's identity of the film. Every trailer released will keep the people guessing as there are lots of twists and turns in the film."
Ajay further elaborated, "We want to create intrigue. That's what people are talking out. My cousin said that "It's so intriguing I want to know what's coming next!" And this suspense will be there until the release. It's not about the story, but about the screenplay. I want people to go and see the screenplay too."
'Shivaay' starring Ajay Devgn, Erika Kaar, Abigail Eames and Sayyeshaa Saigal will release on October 28, 2016.
Also Read: Ajay Devgn and Kajol indulge in a sweet Twitter chat over 'Shivaay'