Asha Bhosle's Daughter Commits Suicide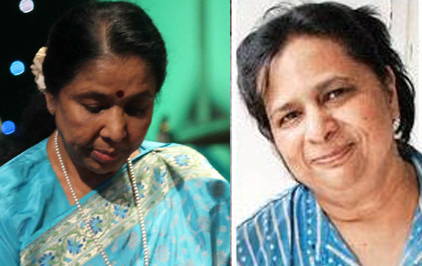 The Legendary Singer Asha Bhosle's daughter Varsha committed Suicide on Monday.
She was 50, shot herself at her Pedder Road residence in South Mumbai, according to TV reports.
This is very sad news and whole film industry is shocked from this news..
Varsha wrote columns for the Indian web portal, Rediff, during 1997 – 2003; columns for The Sunday Observer during 1994 – 1998; and for Gentleman magazine in 1993. She also wrote a little for the leading news paper.
This is a Shocking Moment for Asha Ji !