EXCLUSIVE: Tovino Thomas and Basil on Priyanka Chopra: She is a superwoman then why not play one?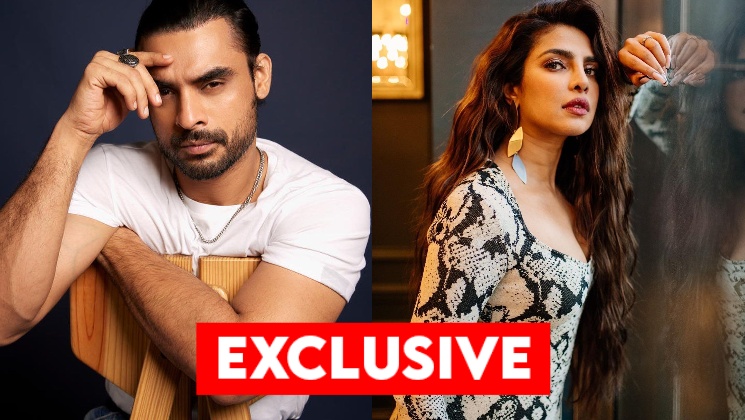 Image Source - Instagram
Malayalam star Tovino Thomas and director Basil Joseph are currently basking in the glory of their latest film Minnal Murali being received very well pan India. The film is the first of superhero films from Mollywood and has been made on a relatable lesser budget. However, the execution and storytelling are enough to make you a fan within minutes. In an exclusive chat with Bollywood Bubble's Bhavna Agarwal, Tovino Thomas and Basil tell us the superhero powers they want to steal from the world heroes and were all praises for Priyanka Chopra. Basil, in fact, added that he would like Priyanka Chopra to play a superhero in a film featuring a female superwoman. The two also shared how Minnal Murali and OTT has opened a gateway for many more films to be discovered and loved.
With a lot of chatter about the Marvel universe now bringing female superheroes in the foray, we asked Tovino if the same had to be done in India, who do they will be an apt cast. To this, both Basil and Tovino unanimously agreed to Priyanka Chopra. Tovino, in fact, teased Basil that Priyanka has asked for a script on the same from him. "She is spectacular. Look at all that she has achieved. She is a superwoman in real life than why not play one," Basil said. To which, Tovino agreed and so did we! As we write, Minnal Murali has been one of the most-watched films for the year within a very short time.
Take a look at the full conversation below:
Meanwhile, Priyanka Chopra was last seen in Matrix the Resurrection movie where her cameo was loved by fans. Priyanka also announced her Hindi movie comeback this year with Jee Le Zara which also has Alia Bhatt and Katrina Kaif. The film is the first female travel film, directed by Zoya Akhtar.
View this post on Instagram
Speaking of Minnal Murali, director Basil Joseph has promised that the universe will continue, however, he will take a hiatus before he jumps back to the franchise again.
Also Read: Minnal Murali REVIEW: Tovino Thomas as the majestic homegrown superhero deserves all the applause