Postpone November and December movie releases, says CBFC Chief Pahlaj Nihalani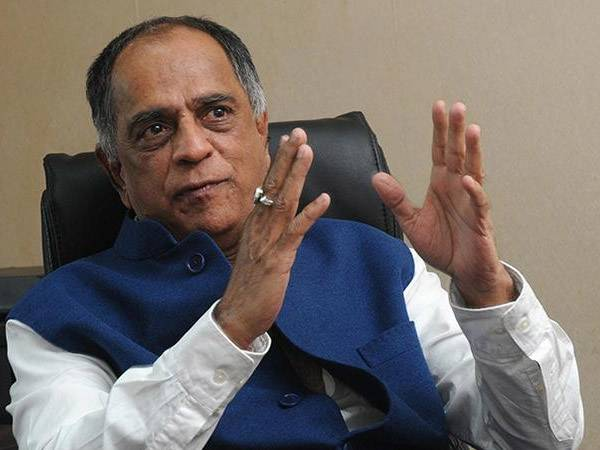 The currency ban on Rs 500 and Rs 1000 notes that was declared on November 8 has certainly affected the common man who is waiting in long queues daily to get some cash from ATMs which are having limited supply of notes. But, even the film industry has been affected by the demonetization issue because audiences are staying away from theatres and the business of the movies has been badly hit.
In the wake of these happenings, Chief of the Central Board of Film Certification and President of Movie Image Makers, Mr Pahlaj Nihalani has written a letter appealing the filmmakers and producers to shift their November and December movie releases to next year.
ALSO READ: 'Wajah Tum Ho' cleared with an A certificate by CBFC
Here is the complete letter written by Mr Nihalani urging to postpone movie releases:
This is an appeal to the film trade for the benefit of all Producers and Distributors.

All Producers and Distributors are advised that in view of the shortage of cash all across India, large sections of the regular audiences of films are avoiding buying tickets in cash. After cash resources dried up, particularly since 10th November, it has been noted most of the recent ticket bookings for cinema screenings at multiplexes are being made via online platforms.

However, since a very small amount of the cinema patrons have been using online ticketing platforms for buying cinema tickets, sales via online ticketing sites do not account for more than 20%-30% of capacities in multiplexes. In single screen theatres where attendance is most dependent on cash sales, the daily gross collections have reduced drastically.

In this time of massive cash shortage compounded with the emerging uncertainties because of new policy announcements, the public may not be interested in spending for movie-watching, also because there are several alternative and relatively free channels of Entertainment available for public consumption. At a time when the masses are standing in long queues o withdraw amount upto Rs. 2,000 for meeting daily expenses, it is quite inconceivable that even the most die-hard patrons of cinema may consider spending scarce cash resources for buying cinema tickets.

There is a general consensus in the film trade and industry that it is becoming increasingly difficult for multiplexes to exert a draw on the audiences particularly because the admission rates are very high. Though there have been some attempts to deep discount ticket prices, the response from the paying public is sub-optimal. As a result, the best of recent films with the vest of star cast may not be able to garner more than 30% of capacity crowds. But there has been no remission in the costs of production, acquisition, marketing, distribution and exhibition which unit now continue to be prohibitively expensive for all types of films, regardless of content, genre or star cast. Of particular interest among members of the films trade and industry at this point in time is that the cost of digital transmission which is now the biggest barrier for exploitation of films across India.

While the film industry reels under these shocks, there is no show of sympathy or contribution towards the benefit of the exhibition industry by monopolistic digital platforms. These platforms are the only enterprises related to films that continue to make money despite the fact that the business of cinema is bleeding; in face they are profiteering out of our distress. All in all, we are incurring cash losses for every day that we continue to do business. There is widespread consensus that a business model which burns scarce cash and capital is unsustainable.

Therefore I appeal that all the film releases for the rest of November and December 2016 should now be postponed. Since December 30 is the deadline by when we expect the economy to re-start working smoothly, it may be wise for all film producers to consider not releasing their films before the situation reverts to normal. Only then we can expect a healthy interest in films to be revived. We must wait for the currency situation to return to stability and for liquidity to return to the economy before we can expect our movies to be watched and appreciated by the audiences. Those who try to play clever by trying their luck in such uncertain times will only destroy their own prospects and they will burn their fingers.

Such adventurists will find it difficult to survive in the film industry."

PAHLAJ NIHALANI

President

Movie Image Makers
Want some exciting deals on online shopping? Here's what you have to do.