VIDEO ALERT! Anushka-Virat's wedding location REVEALED. Details here.
Okay guys, looks like we are finally closer to the secret destination. Virat Kohli and Anushka Sharma's dream destination will reportedly take place in this beautiful, century-old villa Italy!
An exclusive report by India Today just gave us a sneak peek straight from Italy. The place that we're going to show you mostly matches with what we saw in the video. As per the internet, this beautiful estate is set to host Virushka's much awaited wedding. We also have our hands on two videos that will introduce you to the picturesque location. (Also Read: We give you 5 reasons why Anushka Sharma has found her Mr. perfect in Virat Kohli!)
https://www.instagram.com/p/BcfCM3MD6fe/
https://www.instagram.com/p/BcfCrPyjueH/
Borgo Finocchieto, a premise with luxurious villas situated in Italy is an extremely private place and even has no provision for online bookings. It is only opened for extremely special guests and promises to maintain the best of your privacy. Here's a short tour of the estate which has 9 villas, only 22 rooms and can accommodate upto 44 guests. Hence, for a special occasion like this, the entire villa needs to be booked.
This is the Medici Villa. It includes master suite with a large sitting area,private terrace and a lavish bathroom with sauna and jacuzzi.
The Medici sitting area
Medici Bathroom
This is the Borghese villa with a separate sitting area, bathroom and jacuzzi.
Borghese Bedroom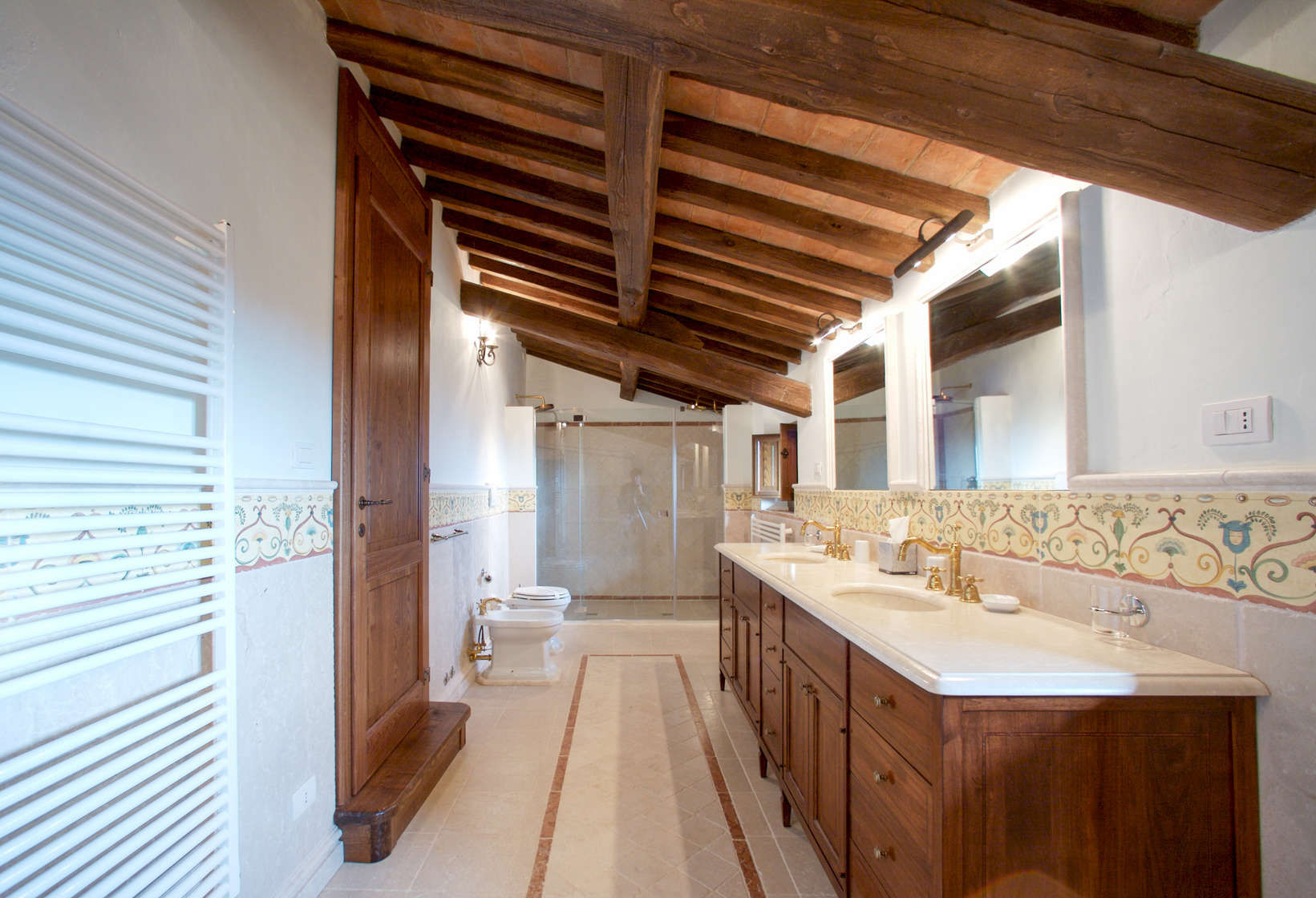 Borghese bathroom
The Michelangelo villa is a beautiful set-up with personal balcony, sitting area, large bathroom. The balcony overlooks a majestic fountain garden.
Michelangelo balcony
Michelangelo bathroom
Da Vinci Suit is a split-level suit with separate sitting area and large bathroom.
Da Vinci bedroom
Da Vinci Bathroom
Apart from these, there are five more exequisite villas.
Villa Botticelli
Villa Brunelleschi
Villa Dante
Villa Galileo
Villa Machiavelli
Now this looks like a gorgeous place! For those who don't know, former US President Barack Obama and his wife Michelle Obama had a stay at the same place this year, in May.
Looking forward to the wedding pictures already!
All Pictures Courtesy: Official Website of Borgo Finocchieto