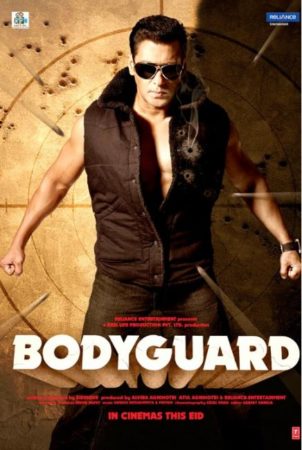 Movie Director: Siddiqui
Cast and Crew: Salman Khan, Kareena Kapoor, Hazel Keech, Raj Babbar
Releasing Date: August 31, 2011
Music Composers: Himesh Reshammiya, Pritam, Sandeep Shirodkar
Lyricist: Neelesh Misra, Shabbir Ahmad
Production House: Reel Life Productions
Fun Fact: Shatrughan Sinha was approached to play the role of Kareena's father. He said he only wants to play father to Sonakshi and declined the role, which eventually went to Raj Babbar.
Why it Made News: The movie was a big hit when it released during Eid.
Sartaj Rana sends bodyguard Lovely Singh to free abducted women who were to be sent to Thailand by Mhatre Brothers Ranjan and Vikrant. They make life difficult for Sartaj, who feels threatened and so hires Lovely Singh to be the bodyguard of his daughter Divya, who doesn't like her bodyguard's presence everywhere. To distract him, she creates a fictional character Chhaya, who calls him and keeps telling that she loves him. Lovely thinks Chhaya is real and falls in love with her. One day, when Ranjan's brother attacks Divya in a bar, he is killed by Lovely, which leads to a chain of events that make Lovely a target not only in the eyes of Mhatre brothers but also Sartaj, who thinks Lovely is planning to elope with Divya.