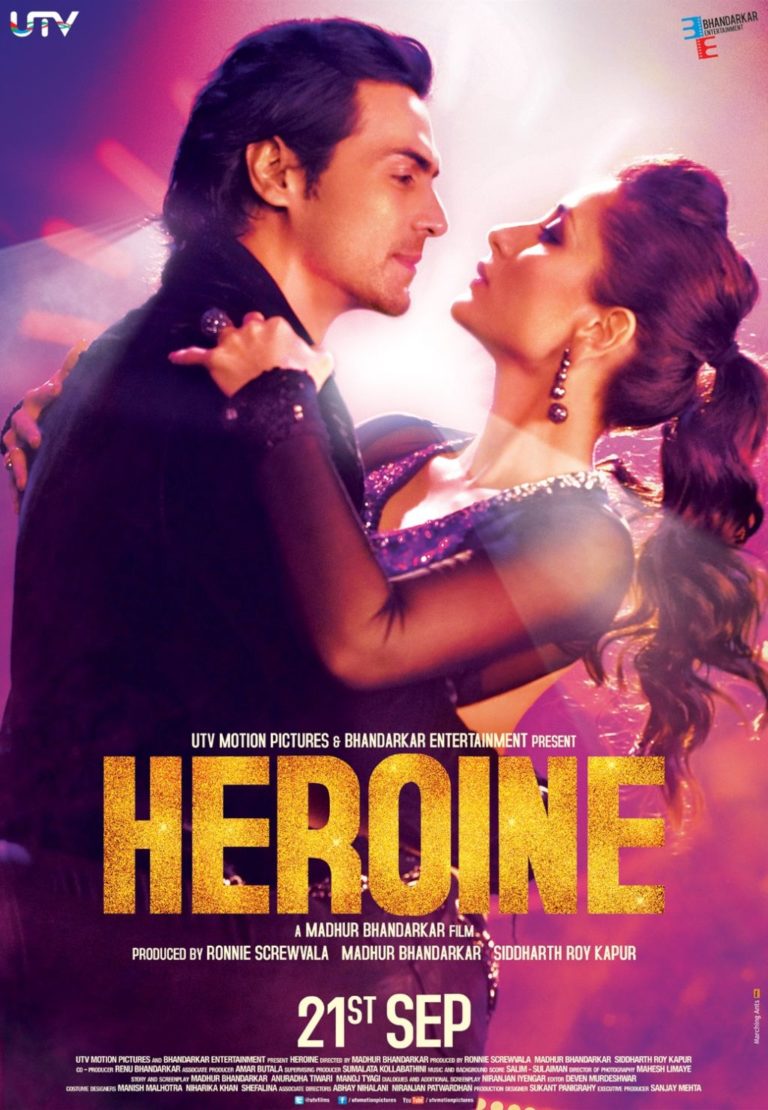 Movie Director: Madhur Bhandarkar
Cast and Crew: Kareena Kapoor, Randeep Hooda, Arjun Rampal, Rakesh Bapat
Releasing Date: September 21, 2012
Music Composers: Salim-Sulaiman
Lyricist: Irfan Siddique, Sanjay Chhel, Amitabh Bhattacharya
Production House: Bhandarkar Entertainment
Fun Fact: Initially, Aishwarya Rai was supposed to play the role. She was in the poster of the movie when it was revealed at the 64th Cannes Film Festival, but due to her pregnancy, she had to opt out of the movie.
Why it Made News: This was hailed as Madhur Bhandarkar's most ambitious project. He is known for making realistic movies that expose the truth about the world of glamour.
Heroine centers upon the protagonist who rises to fame after back-to-back hits, only to experience a severe downfall later in her career. The movie is a bold take on the realism prevailing beneath the veil of glamour and glitz. What actually is the life of a superstar and how dark is the world of this unique industry called Bollywood is the theme of the movie.