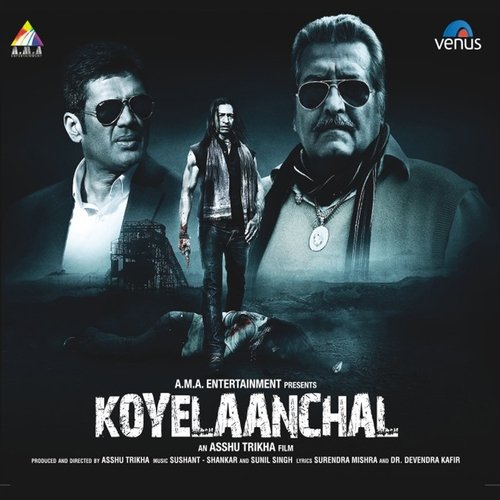 Movie Director: Ashu Trikha
Cast and Crew: Vinod Khanna, Sunil Shetty
Releasing Date: 9 May, 2014
Music Composers: Sunil Singh, Sushant-Shankar
Lyricist: Surendra Mishra
Production House: AMA Entertainment
Fun Fact: Vinod Khanna, who played a Godfather-like character, had his look for the film finalised over chat application WhatsApp.
Why it Made News: Suniel Shetty began his second innings in Bollywood with Koyelaanchal, after quite a few special appearances.
Saryu Bhan Singh (Vinod Khanna) a Mafioso forces everyone to acknowledge him as their maalik and any kind of protest or dissent against him s met with brutality and violence. However, things change when District Collector Nisheeth Kumar (Sunil Shetty) takes charge and asks questions which has never happened before with Saryu Bhan Singh. In order to scare off Nisheeth Kumar, Saryu Bhan Singh sends his man, Karua (Vipinno), who ends up injuring Nisheeth's wife and abducting their infant child. What follows is a thrilling battle.
https://c.saavncdn.com/054/Koyelaanchal-2014-500×500.jpg