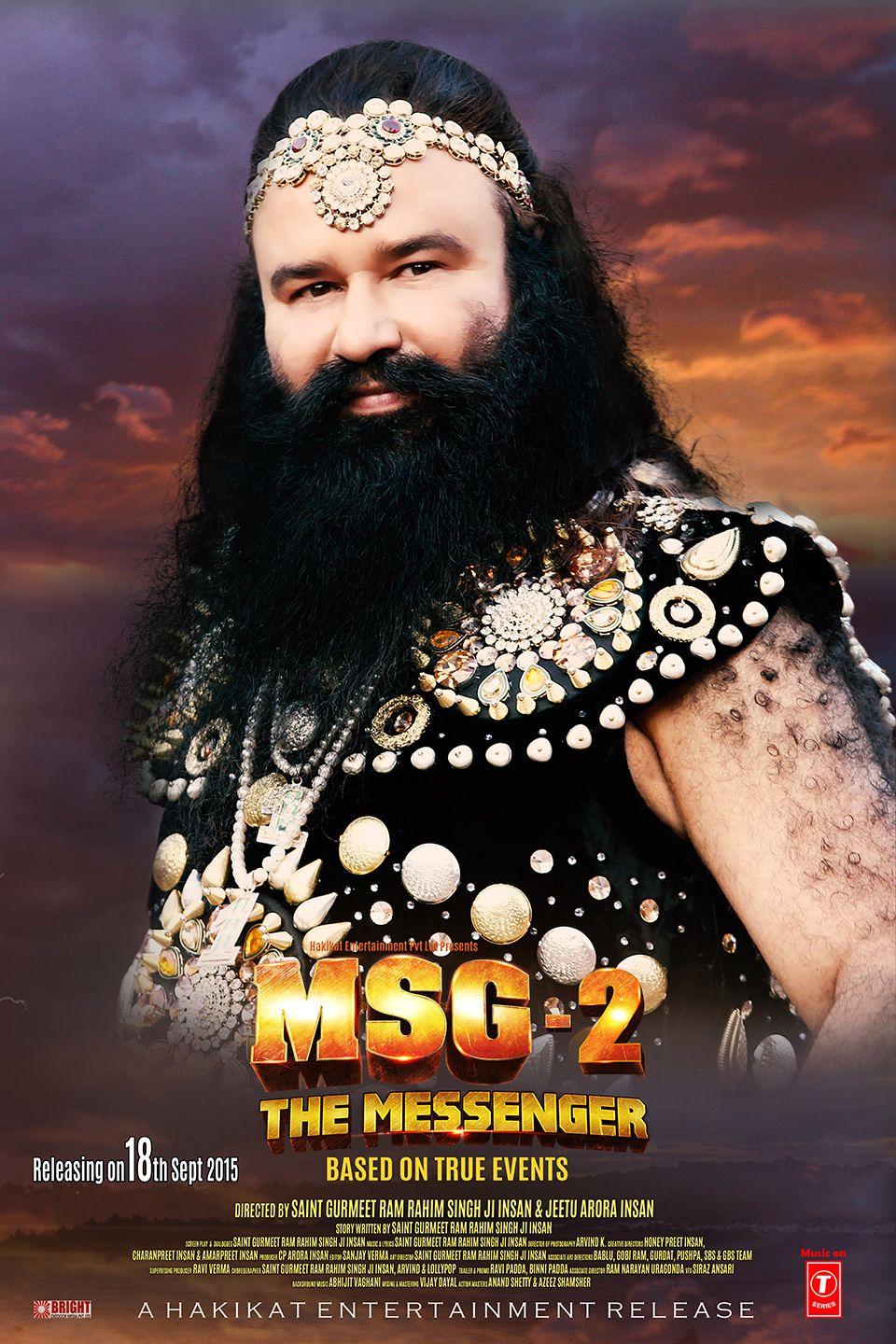 Movie Director: Gurmeet Ram Rahim Singh, Jeetu Arora
Cast and Crew: Gurmeet Ram Rahim Singh, Arpit Ranka, Honeypreet Insan, CharanPreet, Shan-E-Meet, Rooh-E-Meet, Kaynat Toor, Sukhwinder Singh, Aman Walia
Releasing Date: 18 September 2015
Music Director: Gurmeet Ram Rahim Singh
Music Composers: Abhijit Vaghani
Production House: Hakikat Entertainment Pvt Ltd
Fun Fact: Gurmeet Singh has sung as well as acted in this film.
Why it Made News: This film was banned in some states for the portrayal of adivasis.
Guruji (Gurmeet) does noble deeds and saves innocents. He come across a situation where the Army is about to attack neighboring savages and branding them as terrorists. The Guru tries his best to stop this bloodshed and also bring back the savages into the fold of humanity.
https://apherald-nkywabj.stackpathdns.com/ImageStore/images/movies/movies-wallpapers/msg-2-the-messenger-movie-posters10.jpg