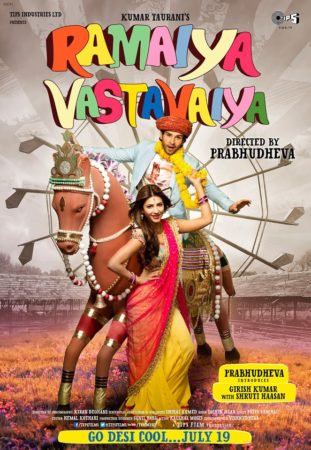 Movie Director: Prabhudheva
Cast and Crew: Girish Kumar, Sonu Sood, Shruti Haasan
Releasing Date: July 19, 2013
Music Composers: Sachin- Jigar
Lyricist: Priya Panchal
Production House: Tips Industies Limited
Fun Fact: The song, Jeene Laga Hoon was the first song to get 10 million Youtube views even before the film got released.
Why it Made News: It was a remake of Prabhudheva's Telugu film.
Ram (Girish Kumar) is a wealthy boy born to billionaire parents who live in Australia. Ram's cousin, Riya is about to get married and he visits their home with his mother on the occasion of the wedding where he meets Sona ( Shruti Haasan), a traditional girl from Punjab and a friend to Riya and instantly falls for her. In order to marry her, he must produce more grains on the field and win the challenge.