The day when we were introduced to Salman's Robin Hood-esque avatar, in 'Kick'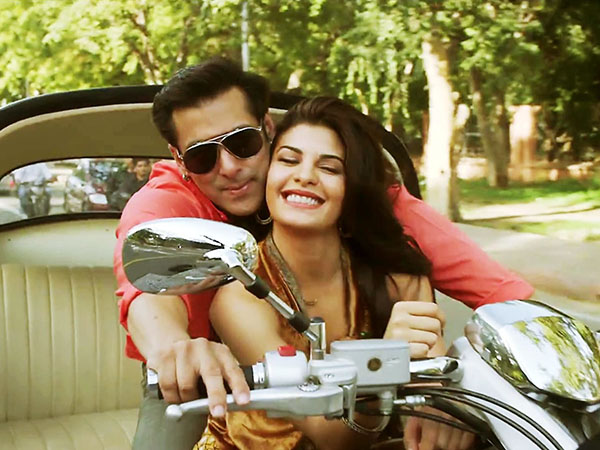 On July 25, we were introduced to another avatar of Salman Khan, a desi Robin Hood. The movie was 'Kick', and Salman just wooed us all, once again, as the box office numbers rang loud and clear. The movie was the first one amongst Salman's movies to enter the Rs 200 crore club. It was highly appreciated by audiences and especially by the die-hard fans of the superstar. 'Kick' also starred Jacqueline Fernandez, Nawazuddin Siddiqui and Randeep Hooda in important roles. (Also Read: On this day: The sheer versatile performer Sanjeev Kumar was born)
So, on the occasion, let's relive the four best things about the movie, that make it our favourite watch, even now.
For starters, the unconventional trio of Salman Khan-Nawazuddin Siddiqui-Randeep Hooda. Three actors with vivid personalities and vivid fan followings united under one roof. How could one possibly give this a miss?
The second reason is Salman's Eid luck. 'Kick' was his fifth movie that released during Eid after his movies like 'Wanted', 'Dabangg', 'Bodyguard', 'Ek Tha Tiger' which were all blockbusters. Plus, the icing on the cake is that it was the first movie of Salman to enter the Rs 200 crore club.
The third thing that we are reminded of is Salman and Jacqueline's sizzling chemistry. Well, Salman has always shared a beautiful chemistry with his co-stars on screen. But, his chemistry and pairing with Jacqueline Fernandez was much-loved. Just look at them sizzling in 'Jumme Ki Raat' and would you believe this was the first time they hit the screens together? Scorching hot!
The last and a very important element of the movie was the high-octane action. Right from jumping from the 40th floor in a scene to walking in front of a running train, Salman's action sequences are still talked about.
Well, well, we are going for a repeat watch. Are you coming? For we surely are in the 'Hangover' of 'Kick' now, if you get what we mean. *winks*