'Bigg Boss' fame Sambhavna Seth rushed to the hospital in the dead of the night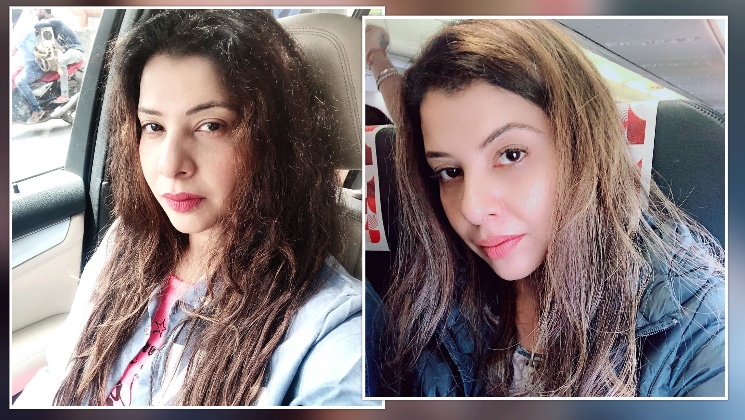 Image Source - Instagram
'Bigg Boss' star Sambhavna Seth is one of the most talked-about television reality stars. She is quite active on her social media and recently, her husband broke the news that she was rushed to the hospital in the wee hours of the day. The actress also found it a struggle to get into any hospital as the would not let her in this late.
Sambhavna's husband Avinash Dwivedi published a post on her Instagram, informing her fans that she will not be posting her regular vlogs as she had to be rushed to the hospital due to poor health.  The post read, "Hi guys, yesterday night we had to rush to the hospital as Sambhavna is unwell. We came back at 5 am in the morning.. And now taking her to the hospital again…So there will be no vlog today."
Later, according to a report by Spotboye, the actress revealed that she had low blood pressure, "Actually, my blood pressure went very low and I fainted. Also, I have a major ear infection. Right now, my ear is completely blocked," she added, "By the way, no hospitals let us in at 4 in the morning. They didn't open their gates. I tried a few and then we went to Kokilaben and thankfully, they attended me. But after my check-up and treatment they told me to leave as it was not safe for me. That's why we went again in the day."
Sambhavna expressed her fear in this lockdown, she said, "I pray to God that no one falls sick at this time because the situation outside is extremely difficult. It makes you feel more sick when hospitals are also not in a position to help you. I thought I was getting an anxiety attack when I had to run from one hospital to another. I felt something will happen to me."
Well, we hope that Sambhavna is doing well now and wish for her speedy recovery.
Also Read: Shivin Narang rushed to the hospital due to excessive blood loss after being injured severely at home