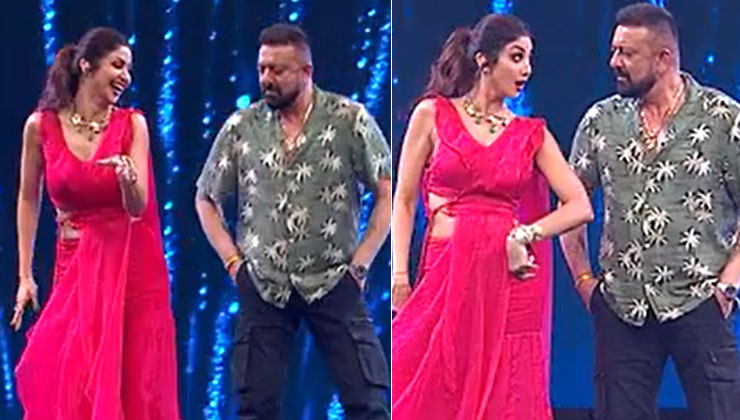 Sanjay Dutt recently graced the stage of Super Dancer Chapter 4 as he came for the Ganesh Chaturthi special episode. Sanjay Dutt, along with Shilpa Shetty, seemed to have one helluva time as the two burned the dance floor with their performance on the song Aaila Re Ladki Mast Mast. Later, co-judges Geeta Kapur, Anurag Basu and the contestants were also seen joining Shilpa and Sanjay on-stage.
The makers of Super Dancer Chapter 4 shared the new promo the latest episode and contestant Sanchit was seen dancing to Aaila Re Ladki Mast Mast with their 'super guru' Vartika. Sanchit was applauded by Sanjay who called his performance 'kamaal (fantastic)'.
Geeta Kapoor, who was also on the judging panel called Sanchit pure gold and also applauded Sanjay and Shilpa was making the song such a success. Shilpa was seen cheering Sanjay, "Come on, Sanju." as she and Sanjay went on stage to perform on the song.
Check out the video below:
View this post on Instagram
Shilpa Shetty returned to Super Dancer Chapter 4 as a judge last month after the arrest of her husband Raj Kundra. Raj was taken into custody for alleged links to a pornography racket. Talking about Shilpa Shetty coming back to Super Dancer 4, Anurag Basu told Zoom, "I just gave her a warm hug. We all gave her a hug. Because we don't know she might have gone through hell, many things have happened so we didn't feel right to even ask anything or talk about it."
Also Read: After bringing Ganesha home; Shilpa Shetty rushes to give Akshay Kumar her condolences on his mother's demise