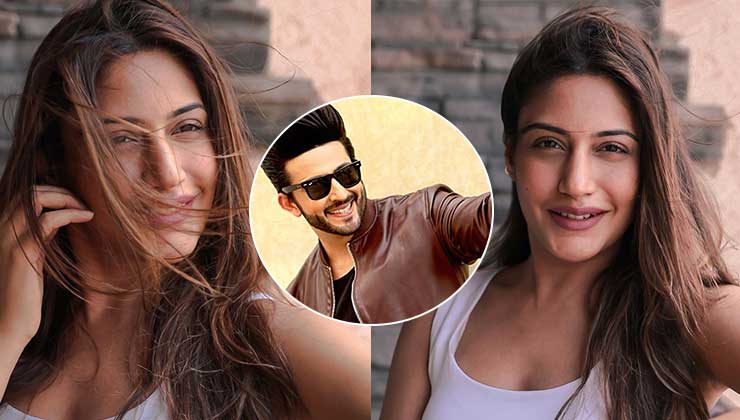 Surbhi Chandna is the 'babe' of social media. She might be away from the TV screens, but never from her fans' eyesights. The actress makes sure to engage with her fans almost every day. From posting photos to sharing her thoughts, Surbhi Chandna there all out to interact with her fans. Just a few moments ago, she treated fans with some beautiful photos of her. And guess what, who commented on her post? Dheeraj Dhoopar! Yes, Dheeraj Dhoopar dropped a comment on the latest post of Surbhi Chandna!
The actress showed shades of her personality as she enjoyed her 'good hair day.' Not one or two, Surbhi Chandna shared a streak of photos flaunting her cute and peppy side. Surbhi seemed to enjoy her messy hair looks and looked super adorable. She exuberated happiness and radiance as she made the most of her time. "Different ways to flying hair," she wrote.
Well, we love how Surbhi embraces her self and looks her best even in her simplistic looks. The charm and smile on her face are just too good to miss. While fans couldn't stop gushing over Surbhi Chandna, Dheeraj Dhoopar had the best comment. He shared how 'awestruck' he is, as he dropped heart emojis in the comment section.
Dheeraj and Surbhi shared screen space for some time on Naagin 5 when the actor had entered the show during Sharad Malhotra's absence. Fans love Surbhi and Dheeraj's onscreen and offscreen bond and wish to see them in a show again. Meanwhile, Dheeraj plays the role of Karan Luthra in Kundali Bhagya opposite Shraddha Arya aka Preeta.
Dheeraj Dhoopar comments on the latest post by Surbhi Chandna:
View this post on Instagram
[image_source id="1000259″ align="alignnone" width="250″]
[/image_source]
READ: Surbhi Chandna receives 'morning kisses' from a special person; Check out the VIDEO to know who it is