Jewellery not just fashion but investment for Sonam Kapoor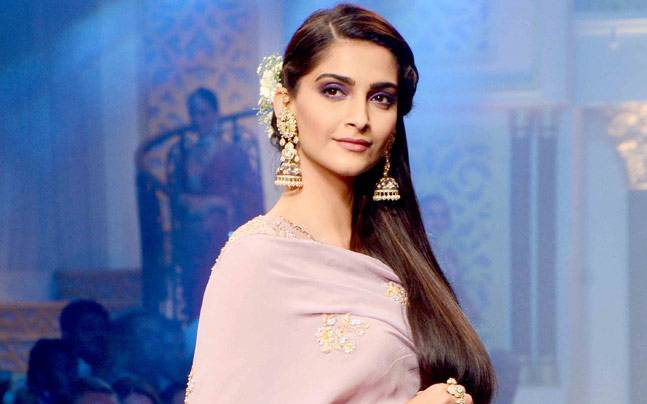 Actress Sonam Kapoor underlined the importance of jewellery as an important investment tool and not just a fashion accessory.
"I feel jewellery is an investment as well. As you know what the gold prices are, since they have become so much now. Jewellery prices always appreciate. So, it's a great investment since it makes you look beautiful, and the same time also makes me happy," said Sonam to a query if she actually buys jewellery considering the fact that as brand ambassadors, celebrities receive jewellery.
Sonam, the showstopper at the concluding day of the India International Jewellery Week (IIJW) on Friday, says she regularly buys a small or big piece every year.
Told by journalists that gold prices were coming down and the precious metal was going at less than Rs.25,000 per 10 grams, she expressed surprise. "Has it? No yaar, it's still expensive."
Sonam feels an event like IIJW has a positive influence over the industry.
"This is our humble attempt for the jewellery industry. I'm very happy that for the past six years, I've been the brand ambassador of IIJW and council. I feel a long association with the jewellery industry and the whole team has benefited us both. I have more knowledge about jewellery as an industry now. It's beneficial for us and for the country to promote jewellery as an industry," she said.
Known as one of the best-dressed women in Bollywood, Sonam will now be seen with Salman Khan in "Prem Ratan Dhan Payo" .
Inputs by IANS