Krushna Abhishek is miffed with Mama Govinda! Here's why…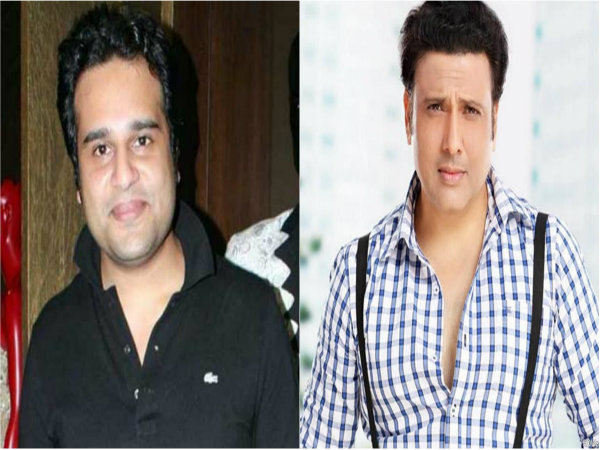 Actor and comedian Krushna Abhishek is apparently miffed with the talented actor Govinda (his uncle). Well, it so happened that recently Govinda made an appearance with his wife Sunita and daughter Tina Ahuja on 'The Kapil Sharma Show'. And this irked his nephew Krushna who has been hosting 'Comedy Nights Bachao' on a rival channel which airs in the same time slot.
Of course, Krushna who has always looked up to his Mama Govinda was in for a shock to discover that his favourite uncle has chosen Kapil Sharma's show over his. It's no knowledge that both the shows are based on similar themes and the rivalry between Kapil Sharma and Krushna Abhishek is well-known with both vying for the top slot in the comedy genre on TV.
Also, let's go in a flashback where Krushna (before his show went on air) had said, "I want to call Mama Govinda on the show. I want to see his reaction on a format like this. Because I don't think he has been on a show like this before. At home he has been an inspiration to us, he is like a god for me."
It is going to be interesting to see if Govinda takes steps to repair the damage done. Now that he made an appearance on Kapil's show, will he also appear in Krushna Abhishek's show? By inviting Govinda on his show, was Kapil trying to seek revenge with Krushna? Let's wait to see what happens next!
ALSO READ: Govinda's son all set to make his b-town debut