Priyanka Chopra parties with Ex Boyfriends Shahid Kapoor and Harman Baweja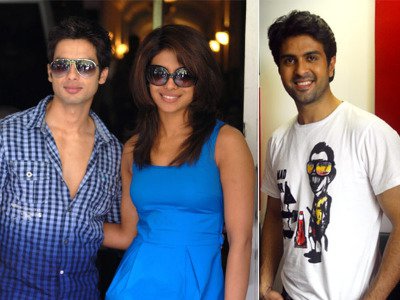 The young Bollywood is following a new diktat of being friendly with their ex's .Be it a Deepika Padukone whose party was attended by all her beaus past, present in perfect attendance with no undercurrents.Now it seems Priyanka Chopra too is following Deepu's footsteps by keeping her ex's happy .
As per sources ,Priyanka along with former boyfriend Shahid dropped in for a house party at another former flame Harman Baweja,"Priyanka drove in with Shahid in his car and quietly slipped into Harman's house. The duo spent a good amount of time and came out only later in the night."
Harman Baweja is dating Bipasha Basu and Shahid too has his shares of linkups after his break up with PeeCeee. Shahid too had said that it is "surely tricky, but not impossible" to be friends with the exes.