Vivek Oberoi's scary 'Kaal' look impressed Roshan's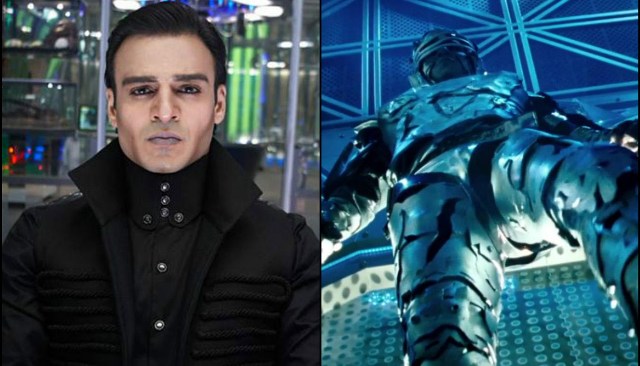 Actor Vivek Oberoi went a few extra mile for his role of 'Kaal' The prince of darkness in "Krrish 3" to portray it in a realistic manner. Since the moment he heard about the character he will  depict in the movie, he started working extensively on how to portray it.
As per sources, Vivek Oberoi decided to show the director of the movie Rakesh Roshan and hero of the movie Hrithik Roshan, his vision of how he will depict the evilness of 'Kaal'. On the specified day he got his make-up and hair done as per the conception, wore the costume, sat in a wheel-chair and went over to meet the Roshans in the get-up at their residence. The moment they saw him the Roshans had one word to say in awe 'PERFECT'. And the rest is history.
Well now it is in the hands of the audience and if they too say 'Perfect', Vivek will be one happy person.