Will THIS film mark Fawad Khan's comeback in Bollywood?
Image Source - Instagram @fawadkhan81
We all know that after Uri Attacks, Pakistani artistes have been banned in India. But, it looks like the banning was just for the actors as we have heard a few songs recently that were sung by Pakistani singers. So, as Pakistani singers are allowed to work in Bollywood, we are hoping that soon Pakistani actors too will be back in Bollywood.
Image Source - YouTube
And one actor we are eagerly waiting for is Fawad Khan. He is not just a good looking man, but an amazing actor too and that he proved with his performances in films like 'Kapoor & Sons' and 'Ae Dil Hai Mushkil'.
Image Source - YouTube
Well, recently author Pankaj Dubey revealed that he is working on the film adaptation of his book named 'Love Curry' and wants to cast Sushant Singh Rajput, Alia Bhatt and Fawad Khan in the lead roles.
He said, "I have already started scripting the film and thinking about the casting. As the story is mainly about three boys from India, Pakistan and Bangladesh, I want to cast Sushant, Fawad for the two of them."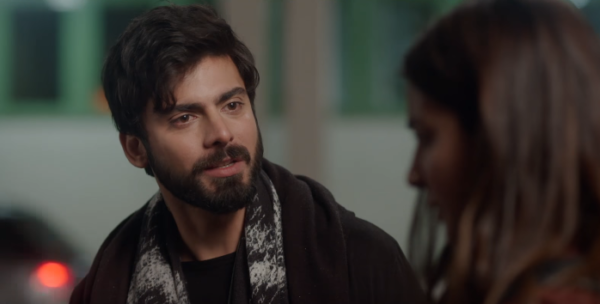 Image Source - YouTube
"For the female lead, I think Alia can play the part. Let's see how the casting goes," he added.
Image Source - YouTube
Pankaj's statement on the casting makes us wonder if this movie will mark Fawad's comeback in Bollywood. (Also Check: Fawad Khan's 10 expressions in GIF that make him totally DROOL-WORTHY!)