'Besharam' Ranbir Kapoor Challenges Shahrukh Khan's Record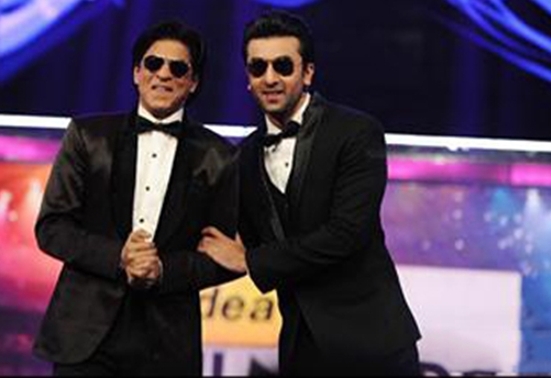 Ranbir Kapoor is set to give the Khans's a tough competition with his latest release 'Besharam'. As promised earlier to be the number one in Bollywood he has gone ahead and broken Shahrukh Khan's record of releasing his movie 'Chennai Express' in 3500 screens in India and 700 plus screens abroad. Ranbir will be releasing his movie in around 3600 theaters across the nation that will be distributed by Reliance Entertainment.
According to sources, Utpal Acharya, Distribution Head of Reliance Entertainment, confirmed the news.
Trade analyst Taran Adarsh said, "A wide release can go well with a big film like 'Besharam'. Post 'Yeh Jawaani Hai Deewani', Ranbir has become a big craze. Plus, you have the Dabangg director Abhinav Kashyap holding the reins." Acharya offers another justification of the numbers game saying, "When the film releases at a large number of theatres, the audience can pick and choose where they want to see it, an expensive one or a cheaper option. So, more the screens, lesser the piracy.
Well lets wait and watch if 'Besharam' will manage to break 'Chennai Express' records.