CAA-NRC Unrest: Protestors question SRK's silence; sing, "Shah Rukh hogaya begaana sanam"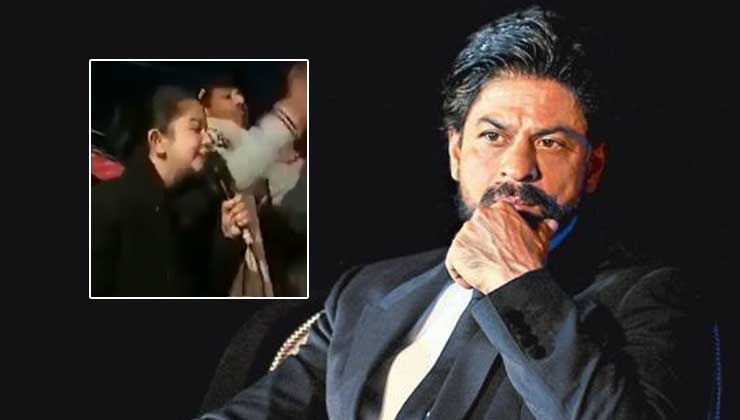 Image Source - Twitter
There have been widespread protests over the CAA and NRC. People especially students are out on the streets to raise their voice against the Act which has been implemented by the government despite the outrage it has caused in the entire country. While several Bollywood celebs came out in support of the anti-CAA/NRC protest, the most prominent stars like Aamir Khan and Shah Rukh Khan are yet to speak on the issue.
Protestors at Delhi's Shaheen Bagh were visibly upset over Shah Rukh's stoic silence over the protest or the violence the students of JNU and Jamia faced in the last few weeks. Giving a new twist to SRK's hit song from 'Dilwale Dulhania Le Jayenge', the protestors were heard singing, " Tujhe Dekha Toh Yeh Jaana Sanam, Shah Rukh Ho Gaya Begaana Sanam".
The students protesting at Shaheen Bagh, penned new lyrics to the tune of 'Tujhe Dekha Toh Yeh Jaana Sanam'. In the viral video that has been doing the rounds of the internet, they can be heard singing, "Tujhe Dekha Toh Yeh Jaana Sanam, Shah Rukh Ho Gaya Begaana Sanam….Khamoshi teri, stardom tera ..hai ladd raha hai marr raha …khamosh kyun tu hai khada?"
You can check out the viral video of the protestors questioning the 'Don' actor's stance on the grave issue.
#ShaheenBagh sends its love to SRK in a way never seen before:

Tujhe dekha to ye jaana sanam,
Shahrukh hogaya begaana sanam

Somebody please show this to @iamsrk
. #ShaheenBaghProtest #ShaheenBaug pic.twitter.com/knXQL3W7vG

— Md Mubashshir Naseer (@Mubashshir_N) January 9, 2020
We understand that stars have their interest to safeguard but how can they remain silent when a matter this grave has caused unrest in the country?
Deepika Padukone too risked her career when she decided to visit the JNU and show her solidarity with the assaulted students. She is facing the repercussions of her decision but at least she put her star power to some good use.
We hope, Shah Rukh breaks his silence and come forward to either support or criticise the CAA/NRC protests.
Also Read: CAA/NRC Unrest: Dear Bollywood celebs, please don't forget that apart from being a star you are also a citizen of India