Coronavirus crisis: Salman Khan urges fans to stay indoor; says, "I haven't seen my father in 3 weeks"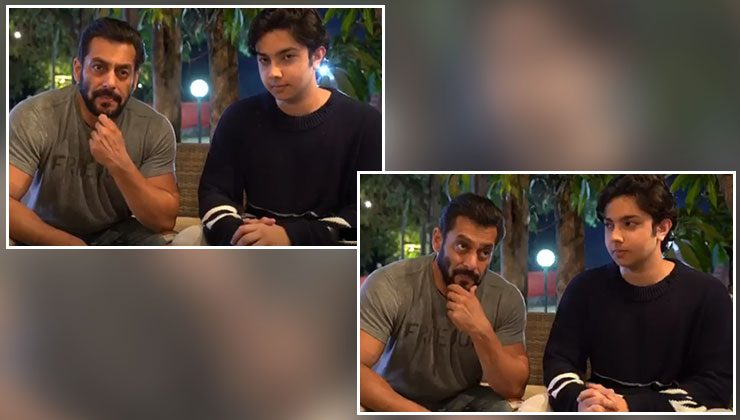 Image Source - Instagram
Due to the outbreak of Coronavirus, a lockdown has been imposed across the country. Following the lockdown, many people have not been able to return to their respective home and have chosen to stay put wherever they are. Similarly, actor Salman Khan is practising self-isolation with his family in his Panvel farmhouse. However, the actor's father is still at their Bandra residence.
The superstar recently revealed that he is scared due to the outbreak of Coronavirus and it's been 3 weeks now that he hasn't seen his father.
Salman took to his social media handle recently and posted a video with his nephew Nirvaan (Sohail Khan's son). In the video, the 'Bharat' actor expressed his current state of mind that he is scared and he is not shy to confess it."I haven't seen my father for three weeks, Nirvaan hasn't seen his father for three weeks. We are scared and we are saying it with full bravery," said the actor with his nephew nodding in approval.
He also told his fans to stay indoors and be brave enough to be scared and thereby avoid contact at all cost. The actor also gave a new twist to the dialogue, 'Jo Dar Gaya Woh Marr Gaya'. He said in a situation like this, "Jo Dar Gaya Woh Bach Gaya."
Check out the video below:
Recently, owing to the crisis caused by the outbreak of Coronavirus, Salman decided to support 25,000 daily wage workers. And apart from that, his family is also supporting their staff as well.
Also Read: After Salman Khan supports 25,000 daily wagers, father Salim Khan reveals how they're helping their staff