Faisal Khan shares how Karan Johar once insulted him at his brother Aamir Khan's birthday bash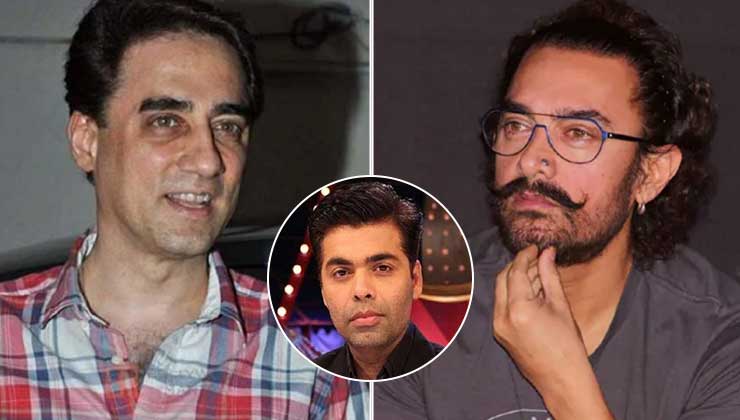 Image Source - Instagram
Post Sushant Singh Rajput's death the debate surrounding nepotism and 'Insider Vs Outsider' has reignited. However, not everyone from the influential family reaps the benefit of being privileged. Aamir Khan's brother Faisal Khan recently opened up about how the film industry is not pious just like any other industry around the world.
Faisal even shared how celebrated filmmaker Karan Johar once insulted him at his brother Aamir's 50th birthday bash. Read on to know the details.
Faisal in a recent interview with Bollywood Hungama opened up on how bias and groupism exist in Bollywood. He also went on to recall how once he was badly treated by Karan Johar. "There is bias and groupism in the industry. The entire world is corrupted so the industry is not as pious. Everyone looks out for themselves. If your work flops, they don't treat you well; they don't even look at you and it has happened with me. On my brother's 50th birthday, I was looked down upon by someone, I don't wish to take the name. But, Karan Johar acted weird with me; he put me down. He insulted me when I was trying to talk to someone and trying to disconnect with the person I was talking to," Faisal told the Entertainment portal.
View this post on Instagram
The actor-filmmaker went on to add, "So, a lot of such things have happened and even I have been through it. People would refuse to take me in their office. After Mela I thought people will take me in films after seeing my craft, so I used to go to their offices but they would make me sit there. I wouldn't get appointments with a lot of directors, so I have seen that phase also."
Faisal starred alongside his brother Aamir in Dharmesh Darshan's 'Mela' that released in 2000. The film also starred Twinkle Khanna. Ever since then Faisal has witnessed lots of ups and downs in his personal as well as professional life. From alleged mental illness to family disputes, he has been through all.
Also Read: Faisal Khan wants to surprise brother Aamir Khan by turning director for 'Factory'