Hina Khan's heartwarming note for Priyanka Chopra will help you beat those Monday Blues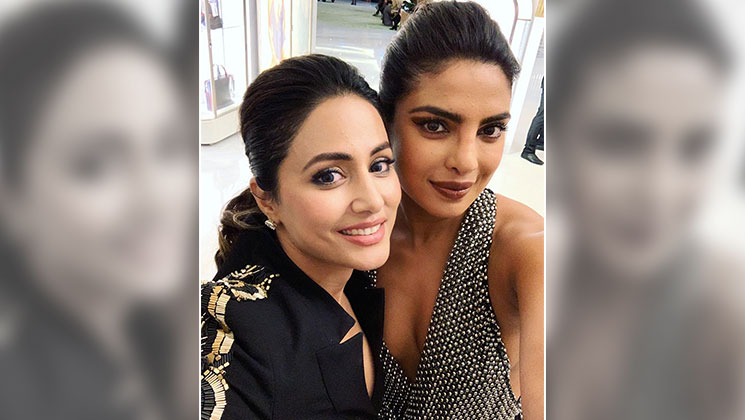 Image Source - Instagram
Hina Khan has made the nation proud by rocking her look on the Cannes 2019 red carpet. The actress is in the French Riviera for her debut film 'Lines'.
Now, the renowned TV personality spent some time with Priyanka Chopra and her post for the 'The Sky Is Pink' actress is sure to make your heart melt. Check out the note here:
It's great to see Hina Khan make friends with such a great actress. In an interview with TOI, she had said, "I don't have many friends in the industry. It is difficult for me to make friends because of my nature. I am very blunt and people don't like it. I cannot pretend and if I feel something is wrong, I just say it. I just can't stop myself. I think it's better to have less friends than to have fake friends."
You go, Hina! More power to you! Recently, a renowned magazine editor had made a snide remark on Hina. He said, "Cannes has suddenly become Chandivali studios kya?" It was an inappropriate remark and he apologized later.
Speaking about Cannes 2019, other than Hina, the likes of Deepika Padukone, Aishwarya Rai Bachchan and Kangana Ranaut too have slayed with their looks at the event.
For more such updates, you guys stay tuned to Bollywood Bubble.
Also read: Cannes 2019: Hina Khan reveals poster of her debut Bollywood film 'Lines'